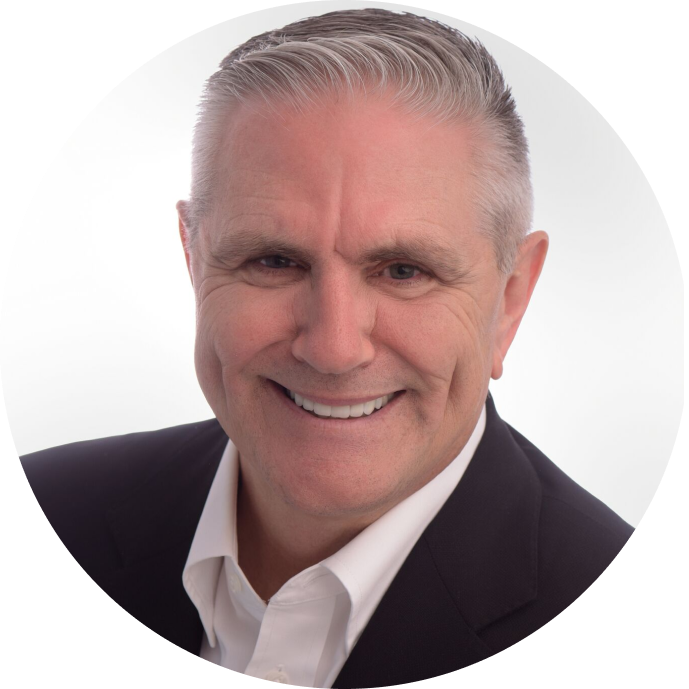 In Memory of
Thomas Klapp, DC
(1954 – 2020)
Dr. Tom Klapp of Ann Arbor, MI passed away on December 14, 2020. He was 66. 
Dr. Klapp served on the Congress of Chiropractic State Associations (ChiroCongress) Board of Directors from 1993 – 2003 and led as President between 2000-2002. He was voted in as an Honorary Member in 2004 and continued his service and support of ChiroCongress for nearly 30 years. He helped shape ChiroCongress' 50th Anniversary Celebration in 2019 and the Future of Chiropractic Forum where the strategic plan project was launched.  As a champion of this effort, he joined the Strategic Plan Committee in 2020 and diligently worked to ensure a transparent and inclusive process. His love for the profession, his family, and his colleagues was evident in all his endeavors.
In addition to Dr. Klapp's tireless work with ChiroCongress, he was at the forefront of Michigan's chiropractic scene since his graduation from Life University in 1979. He is a former President of the Michigan Chiropractic Association and in 1993, 2006, and 2007, Dr. Klapp was named Chiropractor of the Year for his outstanding commitment and leadership in the advancement of chiropractic. 
Dr. Klapp was also a Board member of the Michigan Chiropractic Foundation, served as a Trustee for Life University, and served on The Chiropractic Summit since its inception on behalf of Life University, and was a Board member of the Foundation for Chiropractic Progress. Dr. Klapp was a founding member of OneChiropractic, a nonprofit dedicated to preserving and promoting drugless chiropractic. 
ChiroCongress boards and staff send our deepest condolences to his wife Kim, daughter Tori, his extended family, and anyone whose life was touched by this amazing man. He showered his family and friends with love and support and lived his life to the fullest. He will be missed. 
Dr. Daniel Spencer, immediate Past-President for ChiroCongress shared this heartfelt message. "Dr. Klapp was a true warrior for the chiropractic profession. He was a gifted leader, wise mentor, tireless worker, amazing doctor, and most all—a wonderful friend. He loved to laugh and spend time with chiropractic colleagues across the nation, all while regaling us with what we affectionately termed "the world according to Klapp!" He was always open and honest, and would speak with anyone about how our profession could grow and prosper for the sake of a better humanity. Tom spoke with me approximately four years ago about our need for a national strategic plan, and how we could work together to make it happen. He has been a driving force behind this effort ever since. On the evening of his passing, the ChiroCongress board voted unanimously to retain his appointment to our Future of Chiropractic Strategic Plan Committee. We know that his guidance will continue to serve us well, and his legacy will be honored for decades to come. Our hearts go out to his wife, Kim, daughter, Tori, and all those that he has had an impact upon during his time on Earth. We love Tom, and will miss him dearly."
In lieu of flowers, donations may be made to the Dr. Tom Klapp Memorial scholarship: https://alumni.life.edu/drtomklappscholarship
Dr. Tom Klapp and his wife Kim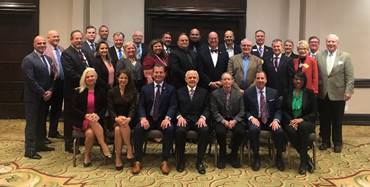 The Chiropractic Summit, Orlando, FL, 2019

The Future of Chiropractic Strategic Plan Committee, Charlotte, NC, March, 2020
Dr. Tom Klapp, ChiroCongress President 2000-2002