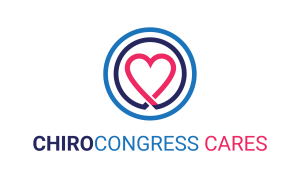 The mission of ChiroCongress Cares is to empower, support, and promote the chiropractic profession.
The vision of ChiroCongress Cares is enhancement of the chiropractic profession by promoting charitable giving to support education, research, and leadership development.
LEADERSHIP
We believe that investing in people cultivates future leaders who will preserve and protect the profession. 
EDUCATION
We believe that investing in education will enhance awareness, diversity, and inclusion. 
INNOVATION
We believe that investing in innovation will lead to creative solutions and better communities.
CAPACITY
We believe that capacity building is a cornerstone to successful organizations and communities. 
OUTREACH
We believe that investing in community outreach brings together important needs with resources.
RESEARCH
We believe that investing in research will inform leaders in creating good policy and best practices.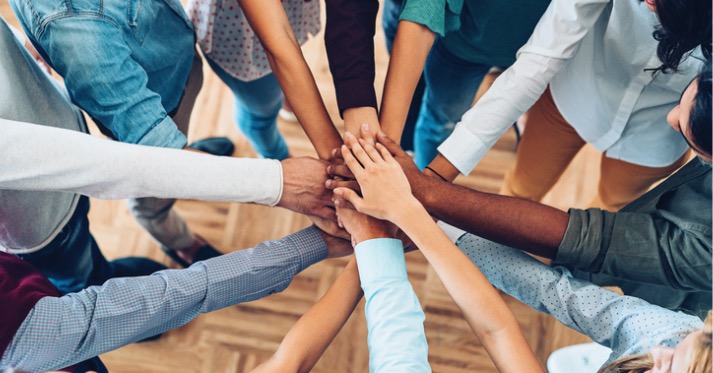 You can help!
When you support ChiroCongress Cares you support students, leaders, communities and more!
You can support ChiroCongress Cares directly or dedicate contributions to specific programs. Donations will be used as matching funds to help leverage additional fundraising efforts through grant applications, federal and state funding, and more!

Do you know a student in Chiropractic School? The new ChiroCongress Cares Legacy of Leadership Scholarship has opened up its application process! The scholarship is for $5,000 and is named after Dr.Tom Klapp.  Help us share the good news. The application deadline is June 30, 2023.
Learn More
Legacy of Leadership Fund 
Help us meet our goal!   ChiroCongress Cares has established a Legacy of Leadership Fund. The mission of the fund is to raise and distribute resources for scholarships to chiropractic students.
Each year a scholarship will be named for a leader, past or present, in the profession. The inaugural scholarship of $5,000, to be awarded in 2023, has been named for Dr. Tom Klapp, who lived his life in service to the chiropractic profession and as a board member to ChiroCongress from 1993-2002.
Dr. Klapp was a Board member of the Michigan Chiropractic Foundation, served as a Trustee for Life University, served on The Chiropractic Summit since its inception on behalf of Life University, and was a Board member of the Foundation for Chiropractic Progress.
Dr. Klapp was a founding member of OneChiropractic, a nonprofit dedicated to preserving and promoting drugless chiropractic. He helped shape ChiroCongress' 50th Anniversary Celebration in 2019 and the Future of Chiropractic Forum, where he helped launch the strategic plan project.
As a champion of this effort, he joined the Strategic Plan Committee in 2020 and diligently worked to ensure a transparent and inclusive process. His love for the profession, family, and colleagues was evident in all his endeavors.
Your contribution to the Legacy of Leadership fund will help shape the future leaders of the chiropractic profession by helping to fund scholarships that offset the cost of chiropractic education. 
If you know a leader (past or present) in the profession who you believe a future award should be named for, please complete this online form.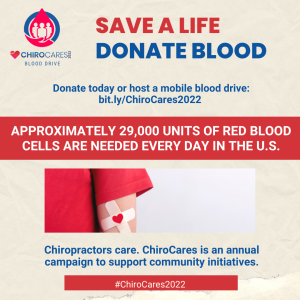 ChiroCares Saves Lives – Donate to the American Red Cross
ChiroCares has joined forces with the American Red Cross to provide an opportunity to give back to your community by donating life-saving blood. Please help us save lives by signing up for our virtual blood drive and encouraging others to do the same. Your donation matters and has the potential to save more than one life. Share your support by taking a picture after your donation and posting on social media using the hashtag #ChiroCares2022. For more information regarding blood donations, please visit: www.redcrossblood.org
Volunteer
ChiroCongress Cares is a volunteer led organization including those who serve on our Board of Directors and project committees. If you are interested in learning more about how to get involved and being a part of our efforts, please contact us!!
Become a Supporter
You can be a ChiroCongress Supporter and join a movement that is rooted in the Chiropractic Profession and its success. Through our focus areas, there are many ways to make sure your contributions not only count but makes a real difference!
Share your ideas
Each year ChiroCongress Cares leads an effort through the ChiroCares program to support an important need. We invite you to share your thoughts with us on needs that you feel are important. While we can't commit to every need, we want to support those that align with our mission as we are able to!
Payment & Donation Information
Mail Donations to:
699 June Dr., Molalla, OR 97038
Federal Tax ID: 85-1054636