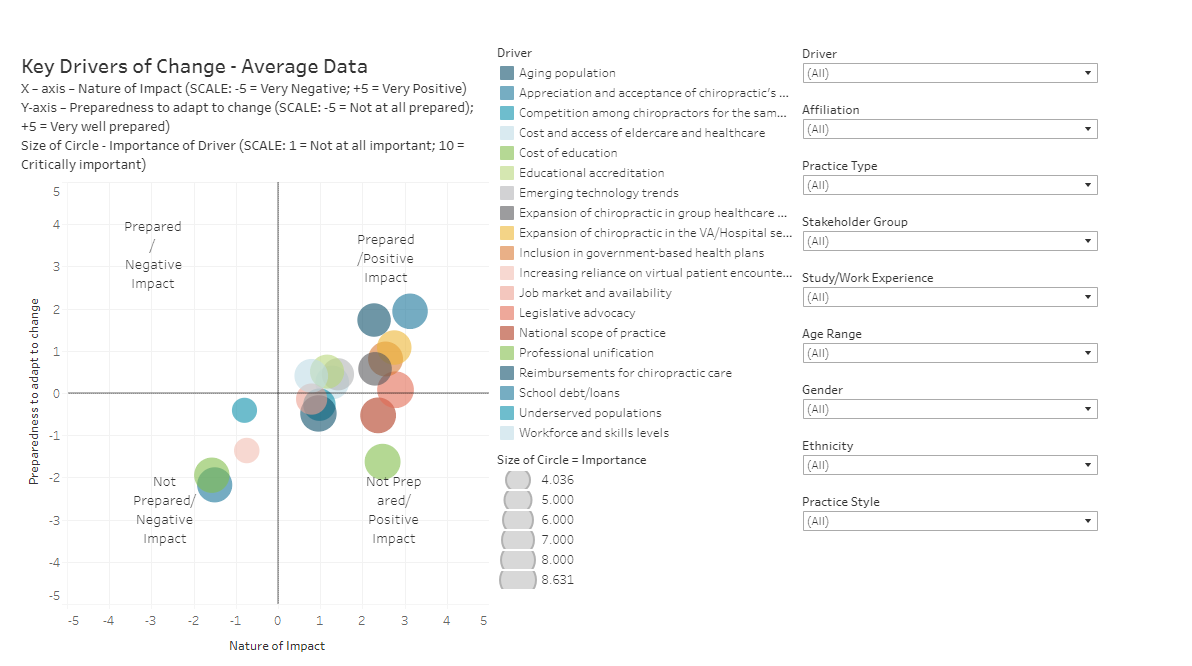 The first batch of data has now been posted from the Future of Chiropractic Perceptions and Priorities Survey that was conducted in November and December 2020.
You can access the data visualization by going to the portal. https://lab2.future-iq.com/future-of-chiropractic-strategic-visioning-and-planning-project/. Select the Data Visualization dropdown tab, and then follow the menu. 
This data batch includes responses to the questions about key drivers shaping the future of Chiropractic professions. We explored perception about important, nature of impact and level of preparedness for each of 19 identified key drivers. You can explore the data and see how different cohorts within the industry perceived future shaping issues.
One of the fascinating observations in the data, is that views about key drivers were remarkedly consistent across the industry. There is a lot of commonality on views, and only relatively minor variations between cohort groups.
Next week we will be posting discussion boards to explore thoughts around key drivers. We invite you to follow this work and add your thoughts to this important planning project.
David Beurle
CEO, Future iQ