Check back regularly as we continue to add all of the amazing 2021 ChiroCongress Convention speakers!
KEYNOTE: John Ramstead, 
Beyond Influence
On Purpose With Purpose: A Blueprint for Living Your Best Life | Friday, November 5, 8 am
Is it possible, in these turbulent and uncertain times, to not only succeed in life, but also to exceed expectations? You will learn the three keys to owning your purpose, especially in difficult times and how your organization can emerge stronger through adversity.
About John
John Ramstead is a keynote speaker and trainer, former combat Navy fighter pilot, executive coach, international podcast host and bestselling author of On Purpose with Purpose–Discovering How to Live Your Best Life. John was named by Inc. Magazine as one of "The Top 12 Podcasts Leaders Need to Listen To."
John was at the peak of his professional career nine years ago when his dreams were shattered by a freak accident. Twenty-three surgeries and almost two years of medical care later, John emerged with a profound vision for how to live a life of significance. Since then, he has coached and mentored thousands of individuals and companies. John's passion for helping others discover their true purpose and exactly how to get there will inspire you and give you your own blueprint for living on purpose, with purpose every day.
Chris Atley, 
Decisions-by-Design
Self-care for Success | Friday, November 5, 10:30 am
Chris will share how self-care actually leads to success even though this is counter-intuitive for many. She will teach you practical tips for ditching the overwhelm, and creating a life and business that flows. You will also uncover the number one block preventing you from making empowered decisions to operate a life with more ease and fun! Join Chris and step into a more resourceful version of yourself!
About Chris
Chris Atley is an award-winning coach, best-selling author and international TEDx speaker. She draws from 23 years of business experience and is known for her ability to identify the obstacles that keep business owners stuck from creating incredible results for themselves and their clients. Chris founded decisionsbydesign.com to guide coaches and coachees, to unlearn their limits, step into their greatness, and make empowered decisions that lead to incredible results for themselves and their clients.
Chris also speaks on stages around the world on the coach-approach and self-care for success, for coaches, entrepreneurs and growth-centered organizations alike. She is also a best-selling author, and an accomplished entrepreneur living her dream in California. Chris is a certified Master NLP coach, a graduate of psychology from Wilfrid Laurier University in Canada, and has been on NBC, FOX, Bloomberg and more.
Dr. Brian Justice, 
Spine Care Partners
Becoming Relevant: How to Become a Defined Part of the Healthcare System | Thursday, November 4, 1 pm
Multiple examples of successful and evolving state-wide health initiatives that are driving increased chiropractic utilization will be reviewed, emphasizing key implementation points.
These include:
What data collection is necessary to 'level the playing field' to clearly show a chiropractor's value, yet still allow for 'unity without the mandate of uniformity'.
Creating key relationships and policy changes using data and appropriate language.
Sharing experiential lessons learned when placing chiropractors into large physician groups, neurosurgical groups, ACOs, hospitals, health plans and integrated practices (different health environments need different chiropractic approaches/skill sets.)
Chiropractors as the communities first care option for spine related disorders: Primary Spine Care.
About Dr. Brian
Brian D. Justice, D.C., is a medical director for Excellus BlueCross BlueShield's Pathway Development and Spine Programs. After graduating Summa Cum Laude from The State University of New York at Brockport, Dr. Justice attended graduate school at National Chiropractic College in Chicago, IL. He then spent 28 years in a spine-focused chiropractic practice in a variety of private, industry and hospital settings. Dr. Justice has published articles in peer review journals, served on national health care guideline development committees and presented nationally on value driven health care, quality improvement, pathway development, optimal interdisciplinary spine care, wellness and holistic health. He has recently presented at the BlueCross BlueShield National Summit and Stanford Medicine X. He has been an executive wellness coach for clients such as Wegmans Food Markets and the Rochester City School District. Dr. Justice was also honored with the Rochester 2015 Health Care Innovation Award.
Becoming a Better You | Friday, November 5, 3:30 pm
Overcoming life's challenges not only to survive but to become a better you in every aspect of your life.
About Chad
Inspirational and motivational, Chad Porter is one of the nation's most highly recommended speakers and coaches. Corporate CEO's, Fundraising Executives, MLB, NFL and college athletes and coaches alike praise his powerful account of overcoming obstacles, perseverance, and dealing with life's challenges. He was the lead motivational speaker on the former elite Zig Ziglar International Team. Hundreds of thousands have benefited by his uplifting message for over 20 years. His book Severed Dreams captured National Best Seller status in just a few days after release. Head Coach of the Buffalo Bills, Sean McDermott, describes Chad as extremely inspirational and one of the best speakers they've ever had!
Aaron Reynolds, 
SalesWorx, Inc.
The Future of Our Workforce | Friday, November 5, 1:30 pm
Where have all the people gone? Is it Boomers? Is it Gen Z? Is it due to stimulus funds? Do people not want to work? We'll cover these questions and more during this interactive hour. We'll spend time looking at the raw data, which paints an interesting, yet challenging picture when it comes to the future of the workforce. How do we return to our roots, getting the best people possible, and how to compete during a labor shortage.
About Aaron
Aaron Reynolds is the CEO and managing partner with SalesWorx, Inc. SalesWorx is a business growth and strategy company rooted in the development of people. He feels grateful to have had a successful 20 plus year career building, growing, and leading sales organization and overall company strategies. Through hands-on collaboration and experience, he's learned that setting the tone for results and growth requires an intentional shift in thinking. There's ALWAYS a better way. "With a focus on entrepreneurial companies, made up of genuinely good people, our clients have been able to build and sustain predictable growth. When the people are right, and systems are in place, incredible results happen." Aaron's professional passion is helping companies hungry to grow and nimble enough to make impactful decisions. Don't be surprised to see Aaron smoking food, spending time with family, and making the absolute most of his downtime outside of work.
Speaker Showcase Speakers
Dr. Monika Buerger, 
Intersect4Life
Speaker Showcase | Friday, November 5, 12:15 pm
Chiropractic, What a Feeling is Believing! – How we perceive our world shapes how we respond to our world. Perception-Response mechanisms are the foundation of physical, mental and emotional dis-ease. Dr. Buerger will combine the current chiropractic neuroscience with neuropsychiatry, neurodevelopment and the neurobiology of disease to help the audience understand how the chiropractic adjustment affects brain function and neurological integrity!
Sponsored by:          
About Dr. Monika
Dr. Buerger graduated from Life Chiropractic College-West in 1991. She also has an undergraduate degree in Exercise Physiology from California State University, Fresno.
She is a contributing author to the textbook Pediatric Chiropractic, Volume I and Volume II with chapters on Pediatric History and Physical Exam, Neurodevelopmental Disorders, and Sensory Processing Disorder. She has been lecturing nationally and internationally for over 20 years and is the founder of the Intersect4Life Educational Seminars, a mentoring and online learning academy with various CE classes focusing on functional neurology, neurodevelopment, methylation biochemistry and functional nutrition. She has also collaborated with Dr. Heidi Haavik on bringing online CE classes and mentorship programs to chiropractors with Haavik-Buerger Seminars.
Her newest exciting adventure is her "developingMINDS" certification and CE program in Childhood and Adolescent Neurodevelopment where she has brought 30 years of her research, teaching, and clinical experience into one incredible program.
Dr. Krista Burns, 
American Posture Institute
Speaker Showcase | Thursday, November 4, 2:15 pm
Postural Neurology Revolution – The future of chiropractic is posture and neurology. The Postural Neurology Revolution will present the brain-posture connection and cutting edge research of why posture is the window to the brain.
Practitioners will learn revolutionary brain based posture assessments and corrections that they can easily implement with their patients to achieve superior clinical results.
This clinical session will bridge the gap between complex neuroscience and everyday patient case presentations.
Don't miss the Postural Neurology Revolution.
Sponsored by:        
About Dr. Krista
Dr. Krista Burns is the founder of the American Posture Institute, author of the textbook The Posture Principles, and an international speaker. Dr. Krista is a dual doctorate with a Doctorate of Chiropractic and a Doctorate of Health Administration.
Dr. Krista has been featured in media as the Posture Expert including on ABC, CBS, NBC, Fox News Radio, and in Global Woman Magazine. She is an international speaker for universities and professional associations. She has been featured on prestigious stages including TEDx, the World Congress of Neurology and Neurological Disorders, and the World Congress of Falls and Postural Stability.
Dr. Krista is the host of the International Posture Symposium annual event and is the creator of top posture certification programs for healthcare professionals. The American Posture Institute has helped more than 10,000 practitioners implement postural correction systems into their practices.
Adam Del Torto, 
Chiropractic Rocks & Cranial Facial Release
Speaker Showcase | Friday, November 5, 2:45 pm
Introduction to Cranial Facial Release Technique – "Cranial Facial Release" (CFR) is an endonasal "Balloon Assisted" cranial adjusting technique that evolved from an earlier version called "Bilateral Nasal Specific" commonly used back in the early 1960's-70's. It primarily targets treatment of "Cranial Subluxations" caused by birth trauma, head injuries, etc., with main objective being to mobilize the cranial bones and optimize brain function. CFR is a recognized chiropractic technique and often works on last resort patients when all else has failed.
Sponsored by:
About Dr. Adam
Dr. Adam Del Torto is a 1984 Graduate of NYCC and the founder and developer of a specialized "Balloon Assisted" cranial adjusting technique called "Cranial Facial Release" (CFR). CFR often works on last resort patients who have not responded to other forms of conventional treatment. His integrative approach makes it congruent with "above-down, inside-out" chiropractic philosophy and principles.
He has lectured in the U.S. and abroad and has been featured on the E-Channel, Celebrity News Magazine, and The Randy Alverez "Wellness Hour", which has attracted international attention.
CFR is credentialed through Life West and the CCA for CE credits, and recognized as an acceptable and viable technique throughout the chiropractic community.
Dr. Adam is also the creator of a new chiropractic convention called CHIROPRACTIC ROCKS — an annual event which features 20+ high-level speakers, whose primary objective is to help "Shape the Future of Chiropractic and Create the Next Generation of Chiropractic Legends."
Dr. Cindy Howard, 
Innovative Health & Wellness Center
Excite, Inspire, and Motivate through Education | Friday, November 5, 4:45 pm
Dr. Cindy will demonstrate how through education on topics in nutrition and functional medicine, chiropractors can address conditions beyond just musculoskeletal yet affect those conditions. Her goal is to entertain, while teaching concepts that can be utilized by chiropractors that have a variety of skill sets. She also want to encourage referrals within the profession. She will cover how chiropractors can address pain from the inside as well as the outside.
Sponsored by:

About Dr. Cindy
Dr. Cindy M. Howard is a Board Certified Chiropractic Internist and Nutritionist in practice in Orland Park, Illinois.
She serves as the Illinois delegate for the ACA and was their recipient of the Flynn/Lynch award in 2015 for outstanding service.
She is a past president of the ACA Council on Diagnosis and Internal Disorders and currently serves as the President of the College of Pharmacology and Toxicology. She also serves on the medical advisory board for the Functional Medicine University, the Chiropractic Defense Council, Before the Hit and Djor Intelligence Guards. Dr. Howard is an associate editor of The Original Internist and a regular contributor for the Illinois Chiropractic Society online newsletter.
She also consults on how improve your communication skills thus improving patient adherence while building a better functional medicine practice.
In 2020 Dr. Howard was awarded the Chiropractor of the Year from the Illinois Chiropractic Society.
Breakout Sessions | Friday, November 5, 9:30 am
Breakout Session #1: Turning the Tide: An Association's Breakthrough Toward Inclusion, Increased Utilization, and Reimbursement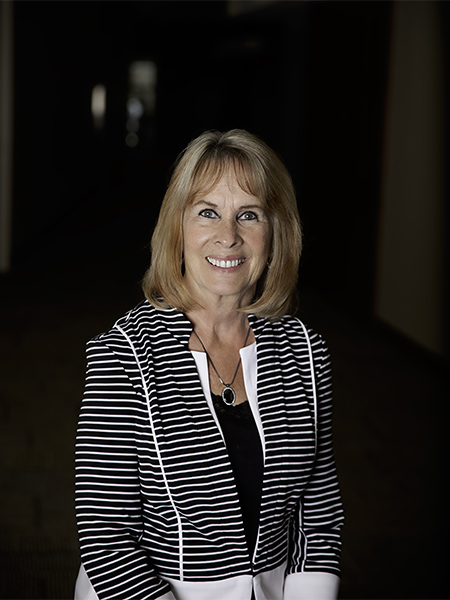 Dr. Tom Neuner | Spine Care Partners
Dr. Neuner is past administrator of Michigan Spine and Joint Center, an integrated group of spine care specialists providing services which includes chiropractic, physiatry, interventional pain management and physical therapy. Dr. Neuner is also an allied chiropractic physician with Michigan Head and Spine Institute, one of our nation's largest neurosurgical groups.
Although currently retired from patient care, he has been in practice as a chiropractic physician directly caring for patients for 35 years. Dr Neuner also has a keen interest in the integration and coordination of varied health care practitioners in the field of spine care continuum.
In addition to duties as a full time clinician, Dr. Neuner is a medical attorney of 22 years holding a J.D. degree from Detroit College of Law, Michigan State University, admitted to the Michigan Bar in 1996. He is a member of the Michigan Health Lawyers Association and American Bar Association.
Kris Dowell | Michigan Association of Chiropractors
Breakout Session #2: Succession Planning Panel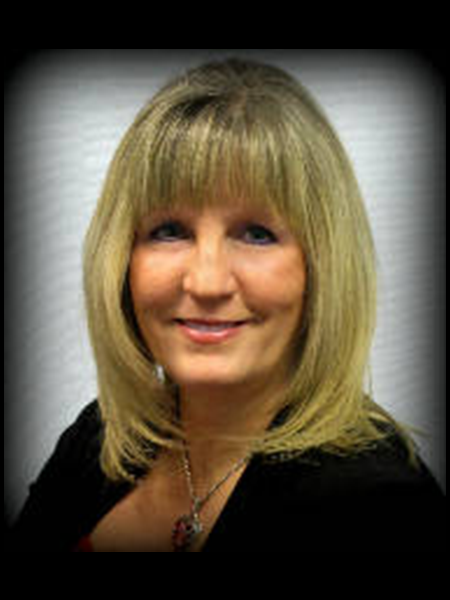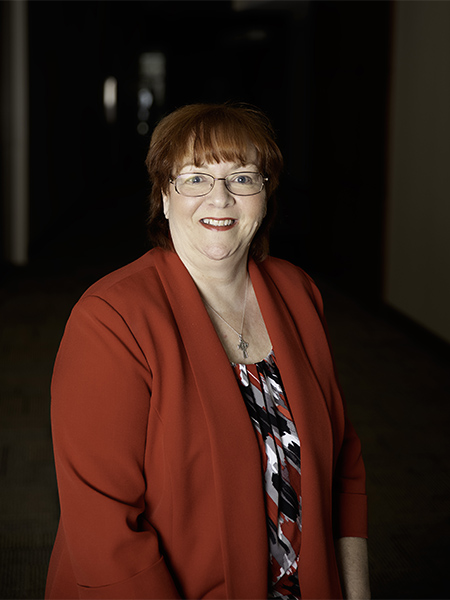 Debbie Ryan | Alaska Chiropractic Society
Barbara Contessa| New York Chiropractic Council
Lori Grassi | Washington State Chiropractic Association
Dr. Vijay Patel | Illinois Chiropractic Society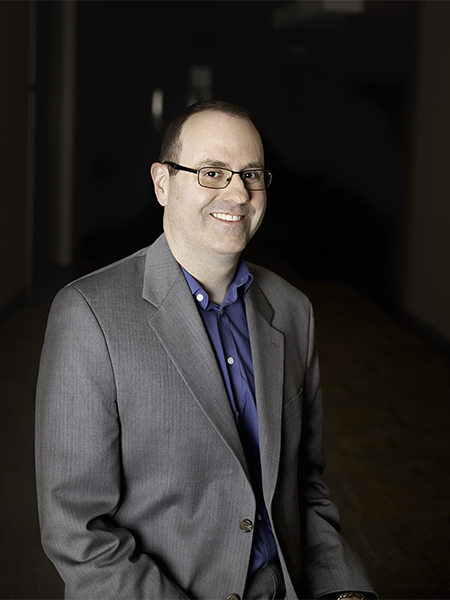 Dr. Gerald Stevens
District 1 Director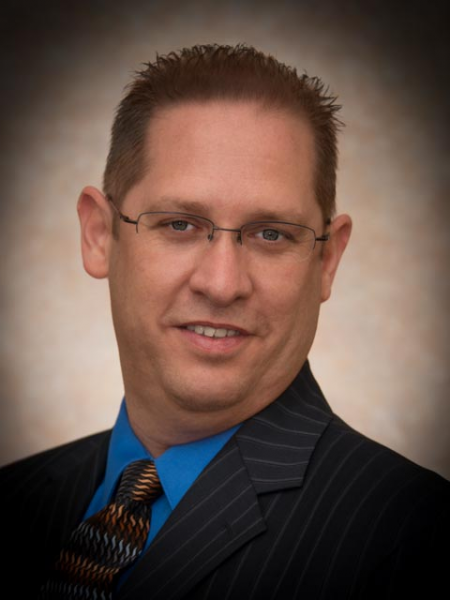 Marc Abla
District 2 Director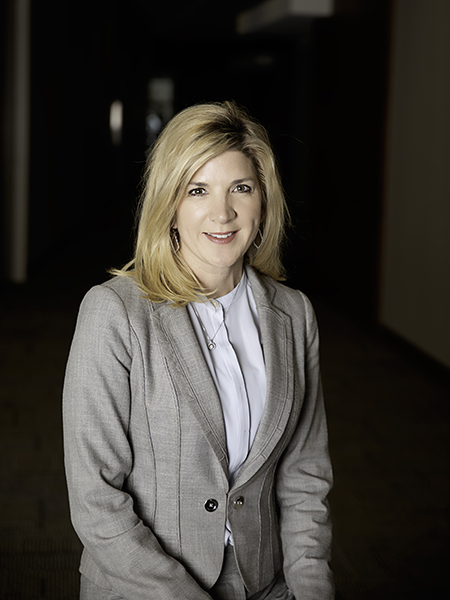 Tiffany Stevens
District 3 Director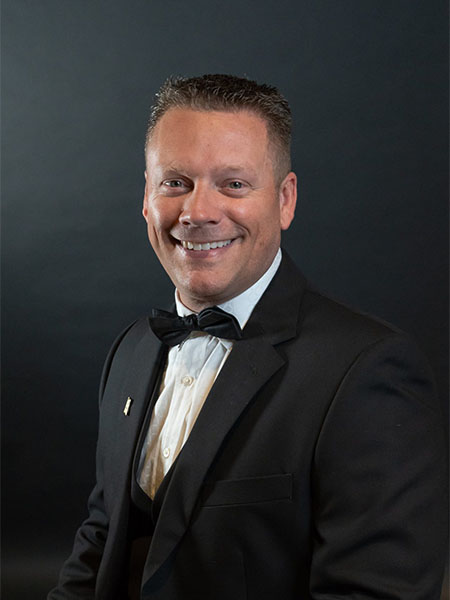 Dr. Chad Carpenter
District 4 Director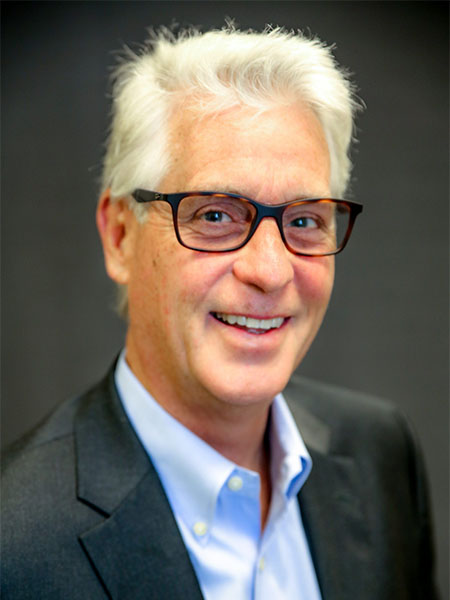 Dr. Garry Baldwin
District 5 Director
We traded coconuts for cacti and rode the wave all the way back to the mainland!
We hope you'll join us for ChiroCongress' 2021 convention in beautiful Phoenix, Arizona! Early bird registration is only available through September 24 and our room block is filling, so be sure to secure your spot.