Strategic Plan ChiroTech Consortium Meeting
By Invitation Only
ChiroCongress Board Meeting
By Invitation Only
ChiroCongress Cares Board Meeting
By Invitation Only
Free Time – Casual Meet-Up
ED Round Table
Moderator: Dr. Rachel Wendt, Executive Director at Large, ChiroCongress Board of Directors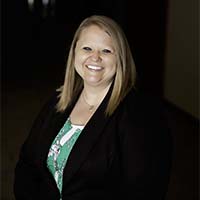 DC Round Table
Moderator: Dr. Brenda Holland, President, ChiroCongress Board of Directors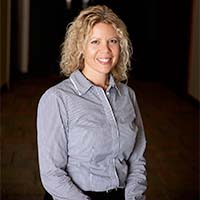 The Chiropractic Summit Meeting
By Invitation Only
General Session: Chiropractic Strategic Plan & Your Association
Marc Abla & Tiffany Stevens – Did you know that Chiropractic has a profession-wide strategic plan? As of July 1, 2021, the strategic plan was completed, implementation began, and great things are happening to help move the profession forward!! In this session, you will learn how your association and doctors can benefit by participating in upcoming opportunities related to the Strategic Plan. Come prepared to ask questions and find out why it's critical that your association get involved!
General Session: Becoming Relevant: How to Become a Defined Part of the Healthcare System
Spine Care Partners | Dr. Brian Justice – Multiple examples of successful and evolving state-wide health initiatives that are driving increased chiropractic utilization will be reviewed, emphasizing key implementation points.
These include:
What data collection is necessary to 'level the playing field' to clearly show a chiropractor's value, yet still allow for 'unity without the mandate of uniformity'.
Creating key relationships and policy changes using data and appropriate language.
Sharing experiential lessons learned when placing chiropractors into large physician groups, neurosurgical groups, ACOs, hospitals, health plans and integrated practices (different health environments need different chiropractic approaches/skill sets.)
Chiropractors as the communities first care option for spine related disorders: Primary Spine Care.
+ Speaker Showcase: Postural Neurology Revolution
Dr. Krista Burns – The future of chiropractic is posture and neurology. The Postural Neurology Revolution will present the brain-posture connection and cutting edge research of why posture is the window to the brain.
Practitioners will learn revolutionary brain based posture assessments and corrections that they can easily implement with their patients to achieve superior clinical results. This clinical session will bridge the gap between complex neuroscience and everyday patient case presentations.
District 1 with Dr. Gerald Stevens – HORSE
District 2 with Marc Abla – ANT
District 3 with Tiffany Stevens – QUAIL
District 4 with Dr. Chad Carpenter – DEER
District 5 with Dr. Garry Baldwin – SCORPION
FCLB Board Meeting
By Invitation Only
General Session Keynote: On Purpose With Purpose: A Blueprint for Living Your Best Life 
John Ramstead – Is it possible, in these turbulent and uncertain times, to not only succeed in life, but also to exceed expectations? You will learn the three keys to owning your purpose, especially in difficult times and how your organization can emerge stronger through adversity.
Breakout Session #1: Turning the Tide: An Association's Breakthrough Toward Inclusion, Increased Utilization, and Reimbursement
Spine Care Partners | Dr. Tom Neuner & Kris Dowell – The Michigan Association of Chiropractic had a long and litigious relationship with BCBS Michigan and poor referral relations with most health systems. The engagement with a statewide collaborative, creating opportunity for all stakeholders to discuss mutual concerns, barriers and opportunities that impact the health of Michigan residence, was key in changing the relationships from adversarial to cooperative. This opened the door to multiple opportunities including increased public and provider trust, increased chiropractic utilization and reimbursement through value-based payment program inclusion.
Breakout Session #2: Succession Planning Panel 
Debbie Ryan, Barbara Contessa, Lori Grassi, and Dr. Vijay Patel – Join these amazing association leaders as they tackle the very important topic of "Succession Planning" from four different vantage points. This is a topic that often ends up on the back burner and before you know it, you are dealing with a transition that you are not prepared for. Strengthen your association and protect your organization by planning now and secure the success of your association in the future!
Debbie Ryan (Alaska) – ED succession – 3 Essential elements of formulating an exit strategy 
Barbara Contessa (New York) – Successfully executing an exit strategy and managing the transition process
Lori Grassi (Washington) – Hiring a lobbyist: pros and cons of contract lobbying versus "in-house," and how to manage the transition
Dr. Patel (Illinois) – What you need to know about cultivating new leaders for your board and setting them up for success
General Session: Self-care for Success 
Chris Atley – Chris will share how self-care actually leads to success even though this is counter-intuitive for many. She will teach you practical tips for ditching the overwhelm, and creating a life and business that flows. You will also uncover the number one block preventing you from making empowered decisions to operate a life with more ease and fun! Join Chris to kick off our time together and step into a more resourceful version of yourself!
+ Speaker Showcase: Chiropractic, What a Feeling is Believing!
Dr. Monika Buerger – How we perceive our world shapes how we respond to our world. Perception-Response mechanisms are the foundation of physical, mental and emotional dis-ease. Dr. Buerger will combine the current chiropractic neuroscience with neuropsychiatry, neurodevelopment and the neurobiology of disease to help the audience understand how the chiropractic adjustment affects brain function and neurological integrity!
Clinical Compass Board Meeting
By Invitation Only
General Session: Future of Our Workforce  
Aaron Reynolds – Where have all the people gone? Is it Boomers? Is it Gen Z? Is it due to stimulus funds? Do people not want to work? We'll cover these questions and more during this interactive hour. We'll spend time looking at the raw data, which paints an interesting, yet challenging picture when it comes to the future of the workforce. How do we return to our roots, getting the best people possible, and how to compete during a labor shortage.
+ Speaker Showcase: Introduction to Cranial Facial Release Technique
Dr. Adam Del Torto – "Cranial Facial Release" (CFR) is an endonasal "Balloon Assisted" cranial adjusting technique that evolved from an earlier version called "Bilateral Nasal Specific" commonly used back in the early 1960's-70's. It primarily targets treatment of "Cranial Subluxations" caused by birth trauma, head injuries, etc., with main objective being to mobilize the cranial bones and optimize brain function. CFR is a recognized chiropractic technique and often works on last resort patients when all else has failed.
General Session: Becoming a Better You  
Chad Porter – Overcoming life's challenges not only to survive but to become a better you in every aspect of your life.
+ Speaker Showcase: Excite, Inspire, and Motivate through Education
Cindy Howard, D.C. – Dr. Cindy will demonstrate how through education on topics in nutrition and functional medicine, chiropractors can address conditions beyond just musculoskeletal yet affect those conditions. Her goal is to entertain, while teaching concepts that can be utilized by chiropractors that have a variety of skill sets. She also want to encourage referrals within the profession. She will cover how chiropractors can address pain from the inside as well as the outside.
ChiroCongress Annual Business & Membership Meeting
ChiroCongress Members Only; Special Guests by Invitation
FCLB Board Meeting
By Invitation Only 
National Updates
ACA, ICA, CCGPP, FCLB, NBCE, ABCA, F4CP, Summit
We traded coconuts for cacti and rode the wave all the way back to the mainland!
We hope you'll join us for ChiroCongress' 2021 convention in beautiful Phoenix, Arizona! Early bird registration is only available through September 24 and our room block is filling, so be sure to secure your spot.