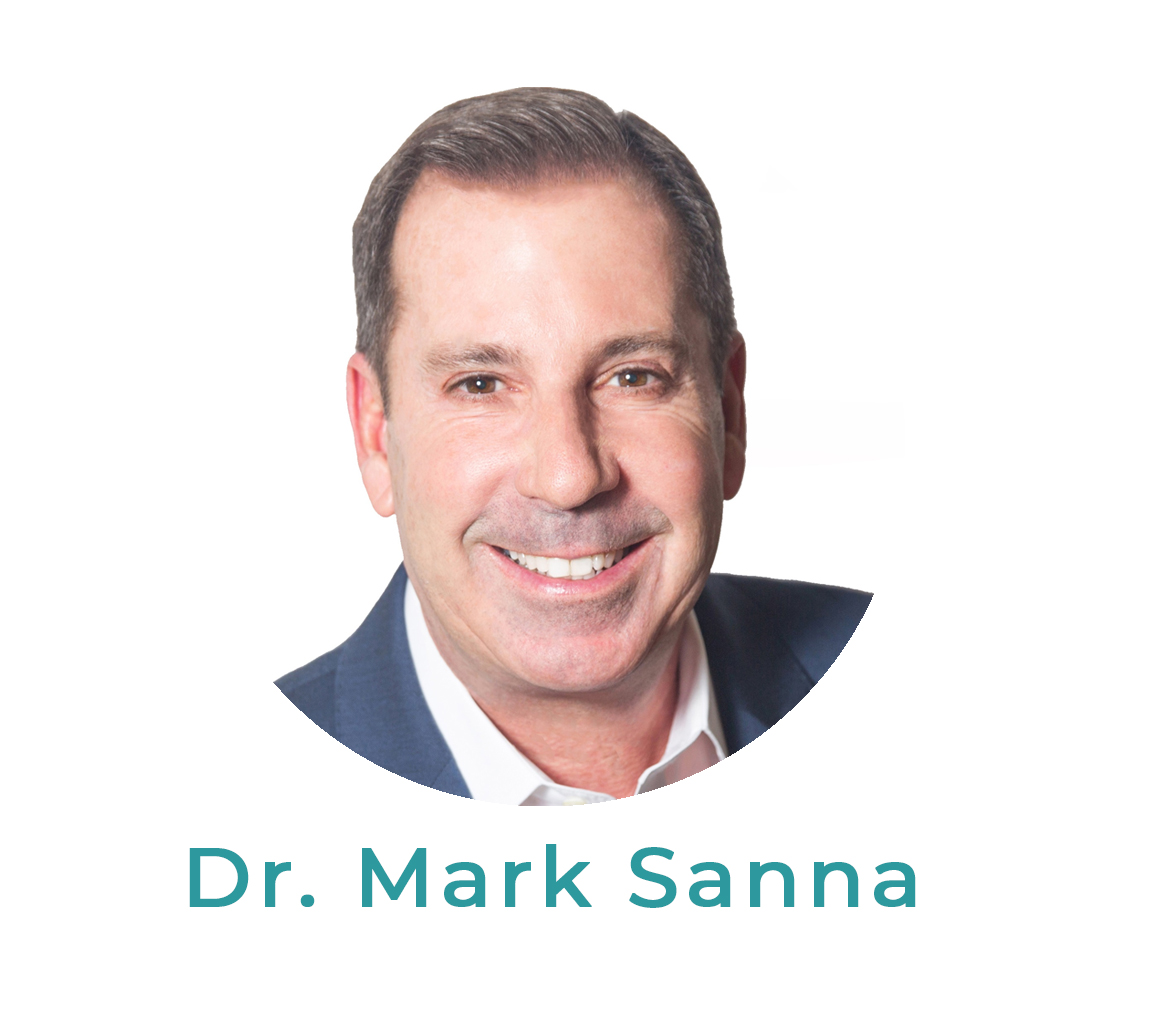 Speaker Presentation
Multidisciplinary Practice the Right Way: The Do's and Don'ts of Integrative Practice
Across the country, multidisciplinary practice is becoming a choice for many chiropractors. It is highly likely that your Association will be called upon to provide guidance and direction to your members. For over 25 years, Breakthrough Coaching CEO Dr. Mark Sanna has guided chiropractors with state-specific rules and regulations for practicing multidisciplinary practice the right way. Don't let your members be caught up in multidisciplinary practice marketing hype. Help ensure that they are prepared to do it correctly if they decide to practice in a multidisciplinary setting. This session covers correct corporate structures, employment agreements, coding, documentation, and compliance for the multidisciplinary practice.
Speaker Bio
MARK SANNA, DC, ACRB Level II, FICC
Many people go through life and never experience their true calling. Dr. Mark Sanna is one of the few to find his absolute life's work. Dr. Sanna is the CEO of Breakthrough Coaching. This international healthcare practice management consulting firm teaches an outcome-based, functionally-oriented system of procedures that focuses on preparing healthcare providers to become the providers of the Prevention and Wellness services driving healthcare reform today. He is a Fellow of the International College of Chiropractors, a Foundation for Chiropractic Progress board member, and the Finance Committee chairman for the Chiropractic Summit.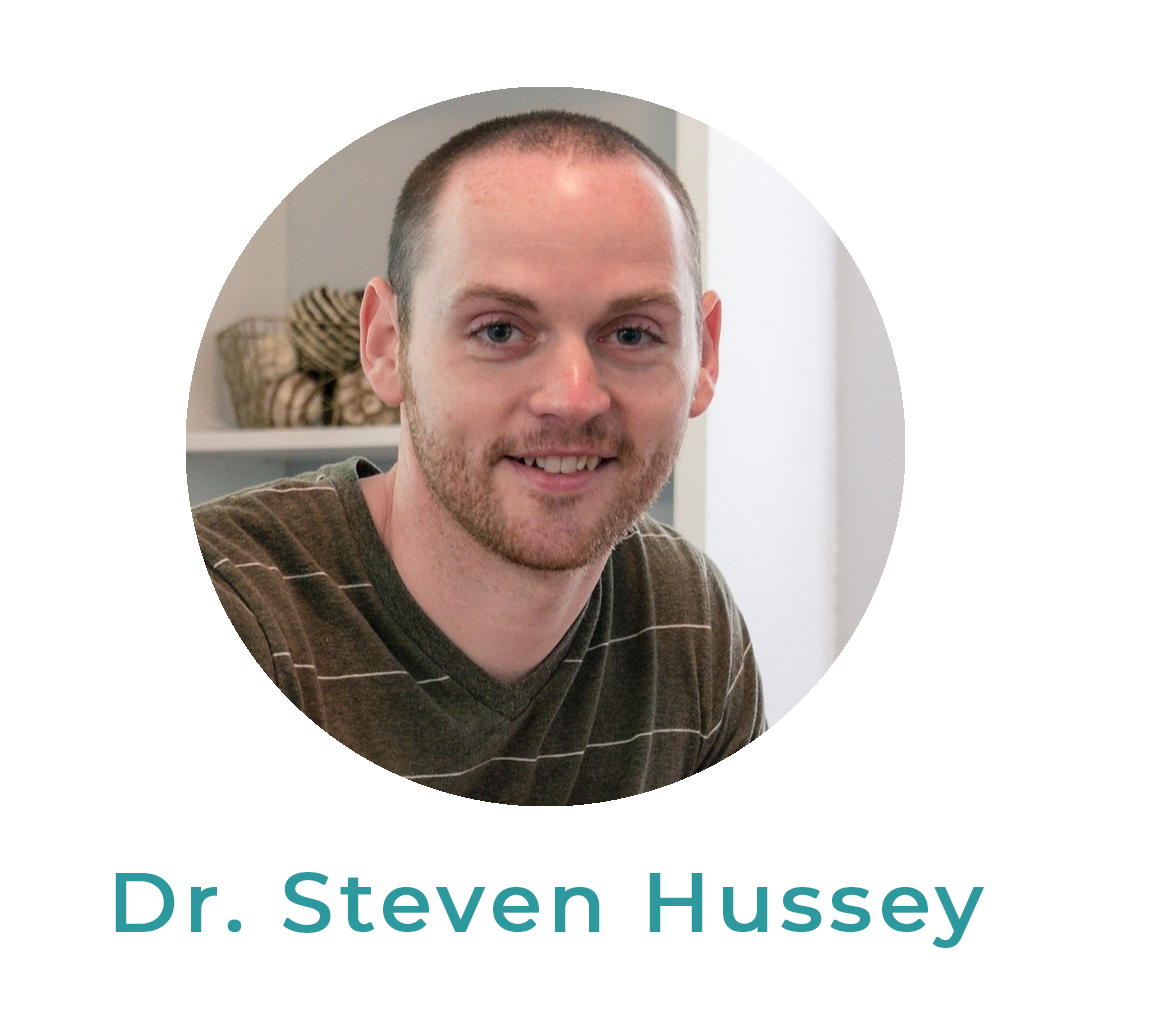 Speaker Presentation
Lead With Your Heart: What Studying the Heart Can Teach About Health and Leadership
The human heart has been misunderstood. Despite the conventional wisdom, the heart is not what moves blood in the body, and atherosclerosis is not driven by cholesterol. The heart also has the highest electromagnetic field of the entire body and can protect itself from cancer. Dispelling these myths and learning about the amazing characteristics of our hearts gives us a deeper understanding of health and can help instruct us how to be better leaders.
Speaker Bio
Dr. Stephen Hussey MS, DC is a Chiropractor and Functional Medicine practitioner. He attained both his Doctorate of Chiropractic and Masters in Human Nutrition and Functional Medicine from the University of Western States in Portland, OR. IN addition to Chiropractic practice, Dr. Hussey is a health coach, speaker, and the author of two books on health; The Health Evolution: Why Understanding Evolution is the Key to Vibrant Health and Understanding The Heart: Surprising Insights Into The Evolutionary Origins Of Heart Disease – And Why It Matters. Dr. Hussey guides clients from around the world back to health by using the latest research and health attaining strategies. In his down time, he likes to be outdoors, play sports, read, write, and travel.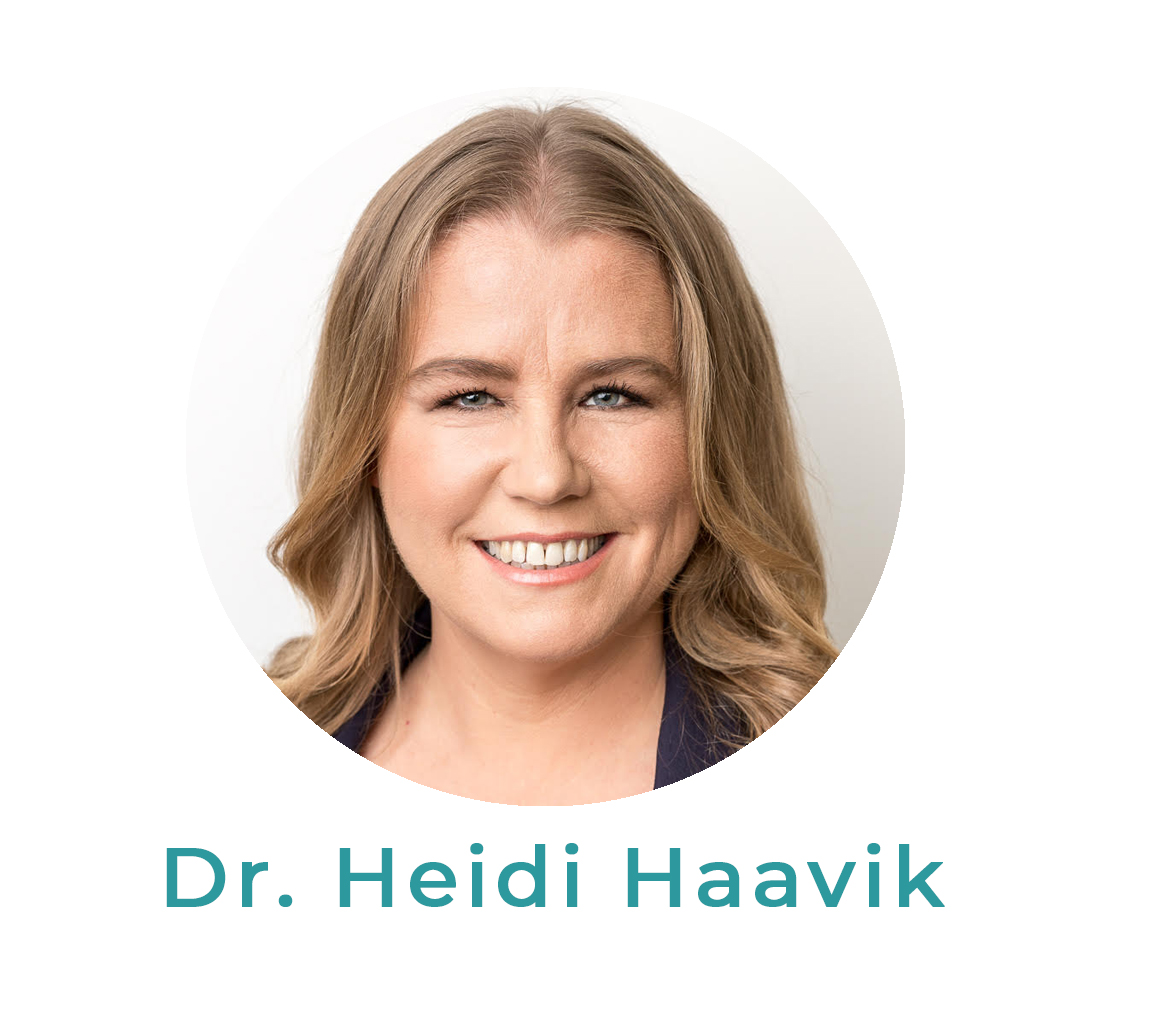 Speaker Presentation
The Latest Exciting Chiropractic Brain Research
Chronic stress has a negative impact on health. Science also suggests that this same kind of stress has the potential to cause vertebral subluxations. Add to this the fact that chiropractic adjustments impact processing in the prefrontal cortex, and this literally is a Chiropractor's dream come true, because the prefrontal cortex is vital for one's intelligence, movement control, pain processing, mental health, immune system, neuroendocrine control and inflammation (thus most chronic diseases)!
Speaker Bio
Dr. Heidi Haavik is the Vice President Research and Dean of Research at the New Zealand College of Chiropractic. She is a chiropractor and has a PhD in human neurophysiology from the University of Auckland. She is the author of the best-selling book 'The Reality Check: A Quest to Understand Chiropractic from the inside out'. This book describes in easy-to-understand language what happens in the brain when a chiropractor adjusts the spine. Dr Haavik runs a company with the mission of enlightening the world about the science of chiropractic (@www.chiroshub.com), provides an online learning academy (@www.chirosacademy.com) and has an online shop (@www.heidihaavik.com) and is one of the most popular chiropractic speakers in the world today.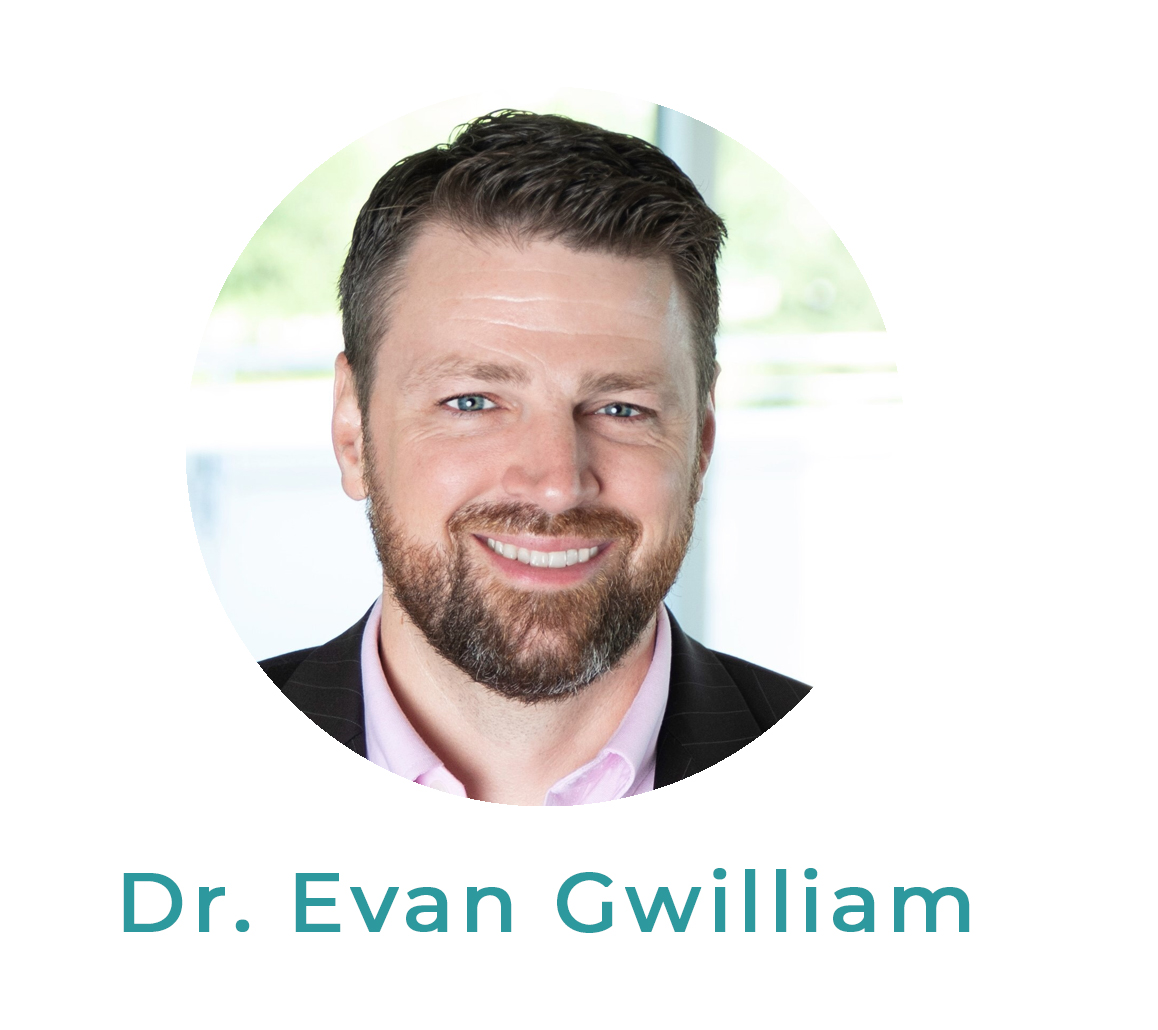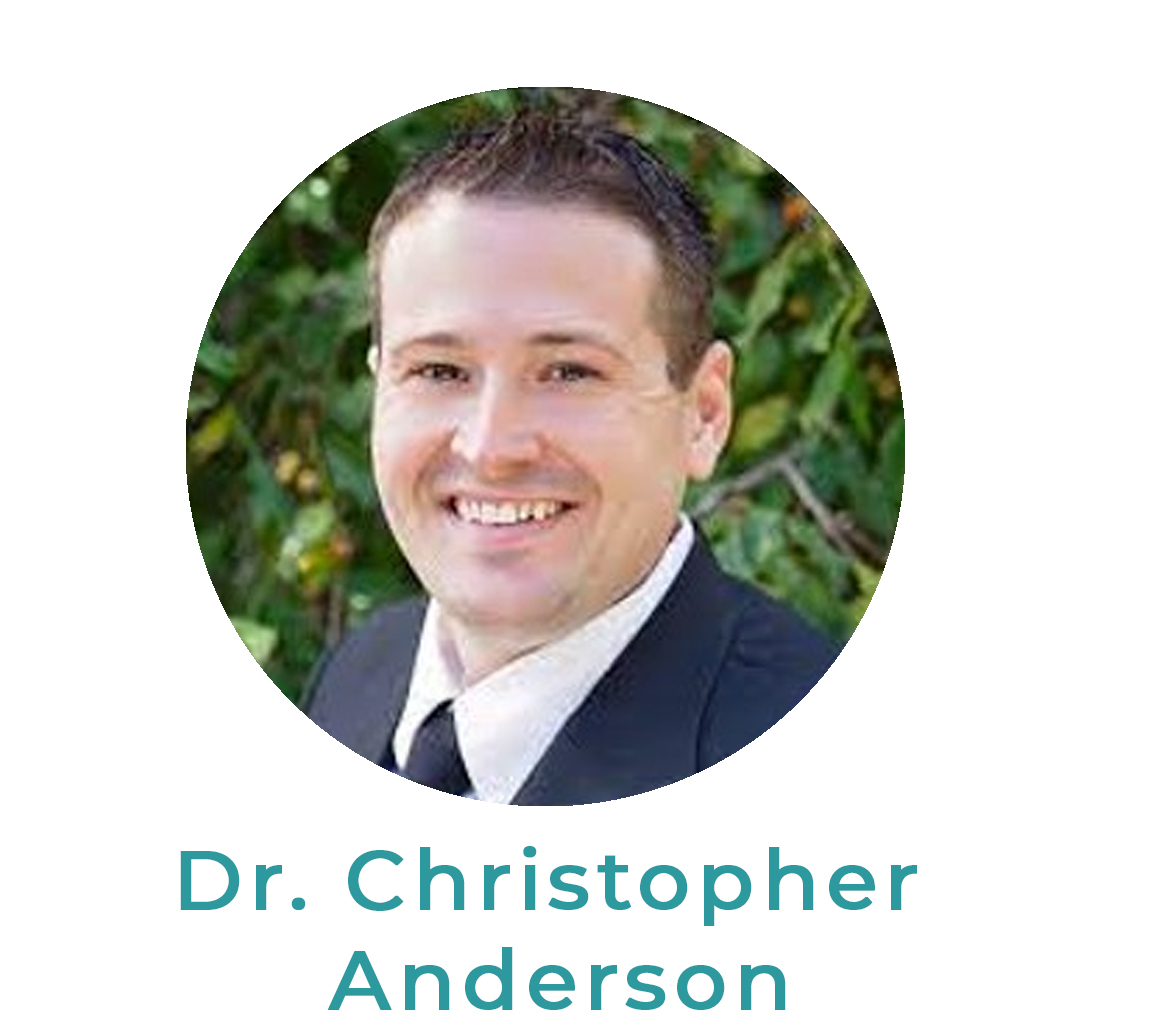 Joint Speaker Presentation
Keep the Medicare Error Rate Low in Your State
Since it is the gold standard, chiropractors need to know what Medicare is thinking and how to adapt their practice to the current trends and updates. In this dynamic presentation find out what your association can do to help your doctors be compliant and get paid.
Speaker Bios
Dr. Gwilliam, Clinical Director for PayDC Software, graduated from Palmer College as Valedictorian and is a Certified Professional Coder, and Certified Professional Medical Auditor and Compliance Officer. Because he is also a clinician with a Bachelor's degree in accounting and a Master's of Business Administration he is a sought-after seminar speaker. He provides expert witness testimony, medical record audits, consulting, and education for health care providers and has authored and contributed to reference books and articles.Dr. Anderson is a practicing chiropractor in Wisconsin, Certified Medical Compliance Specialist, Certified Insurance consultant, Certified Chiropractic Sports Physician, author, and national speaker. Dr Chris Serves as a consultant to many state Associations. He will bring his high energy expertise to every aspect of the chiropractic office and get you ready to implement this process the next day. This class is perfect for the entire team, doctors, team members and billers.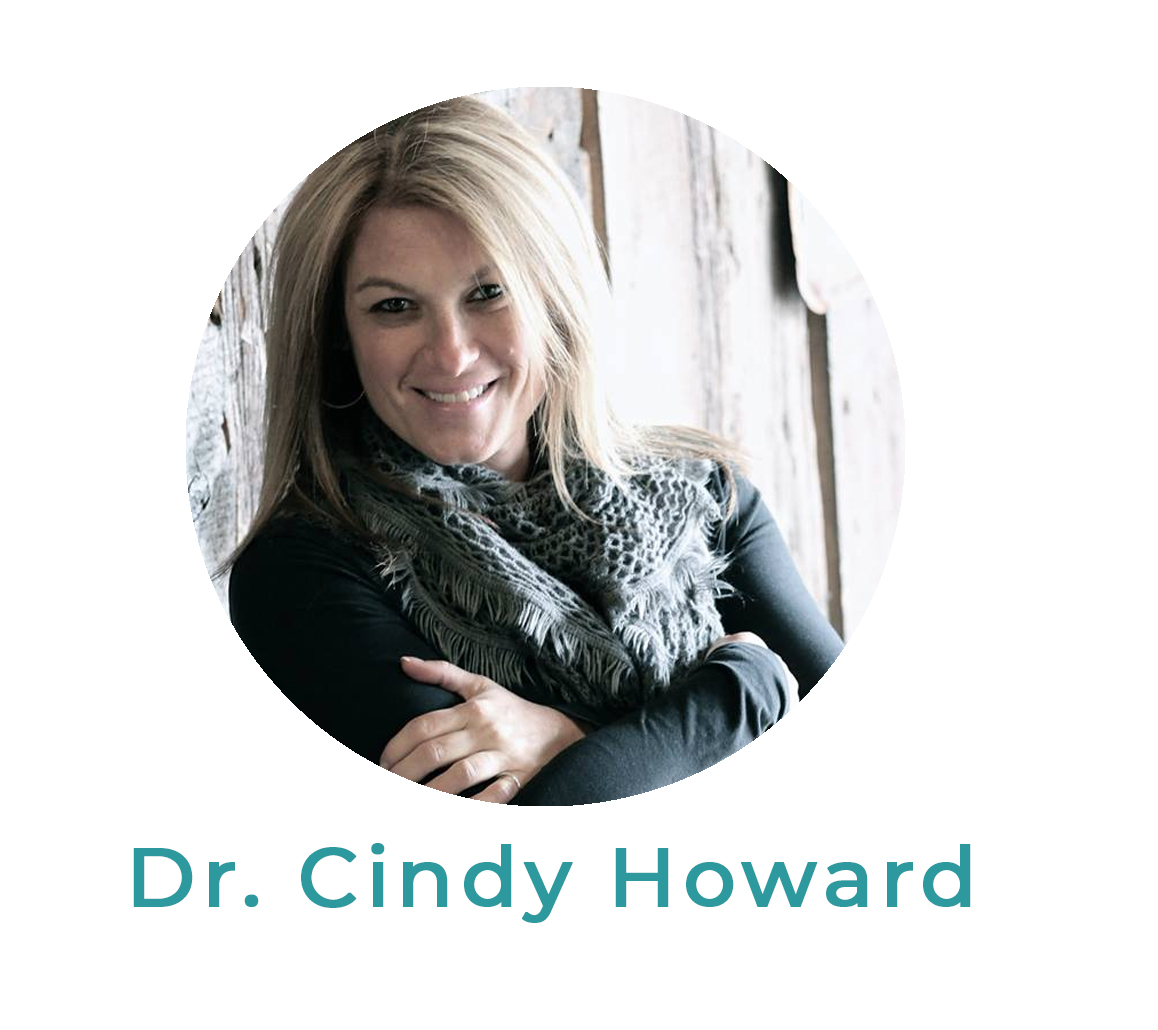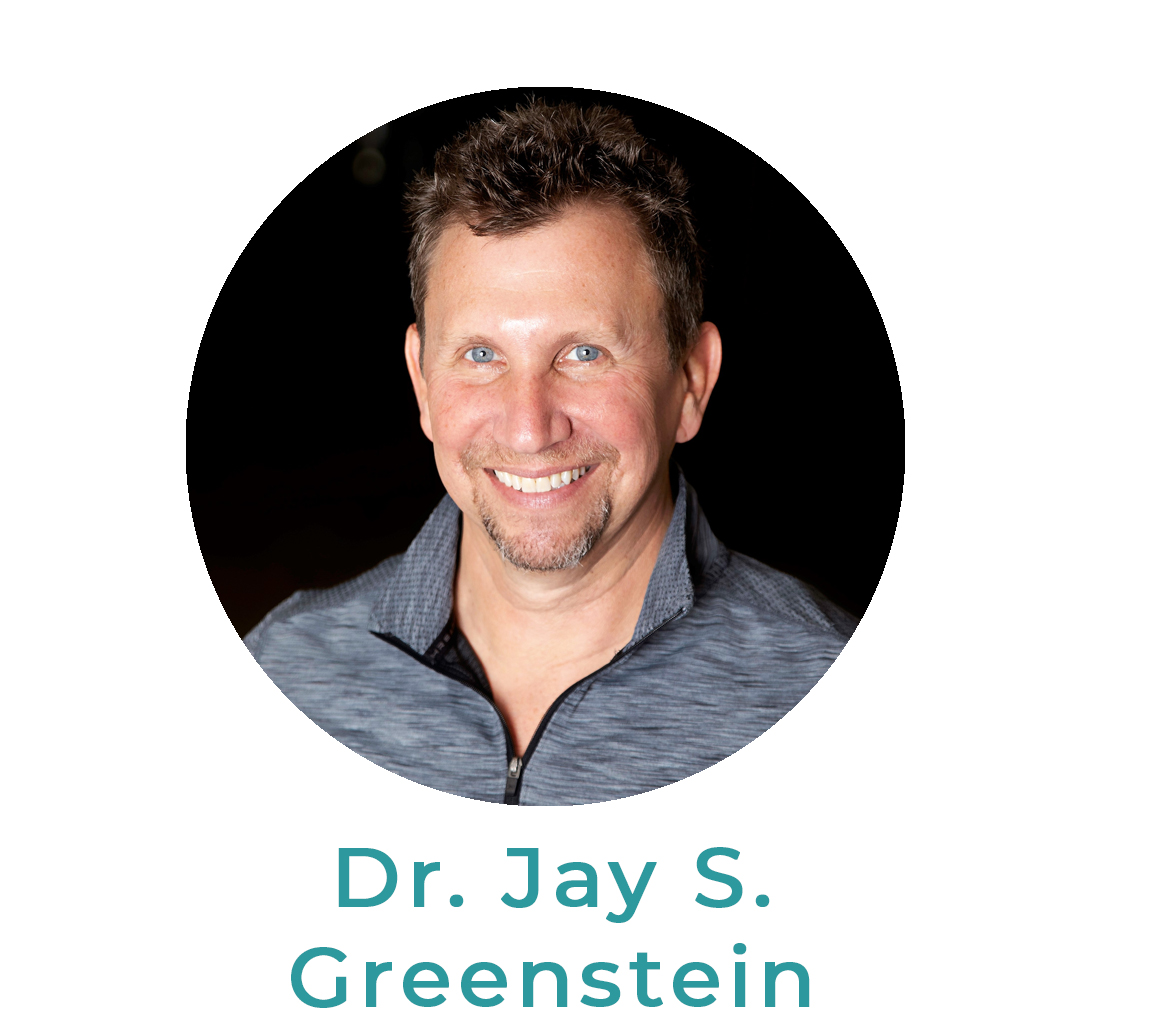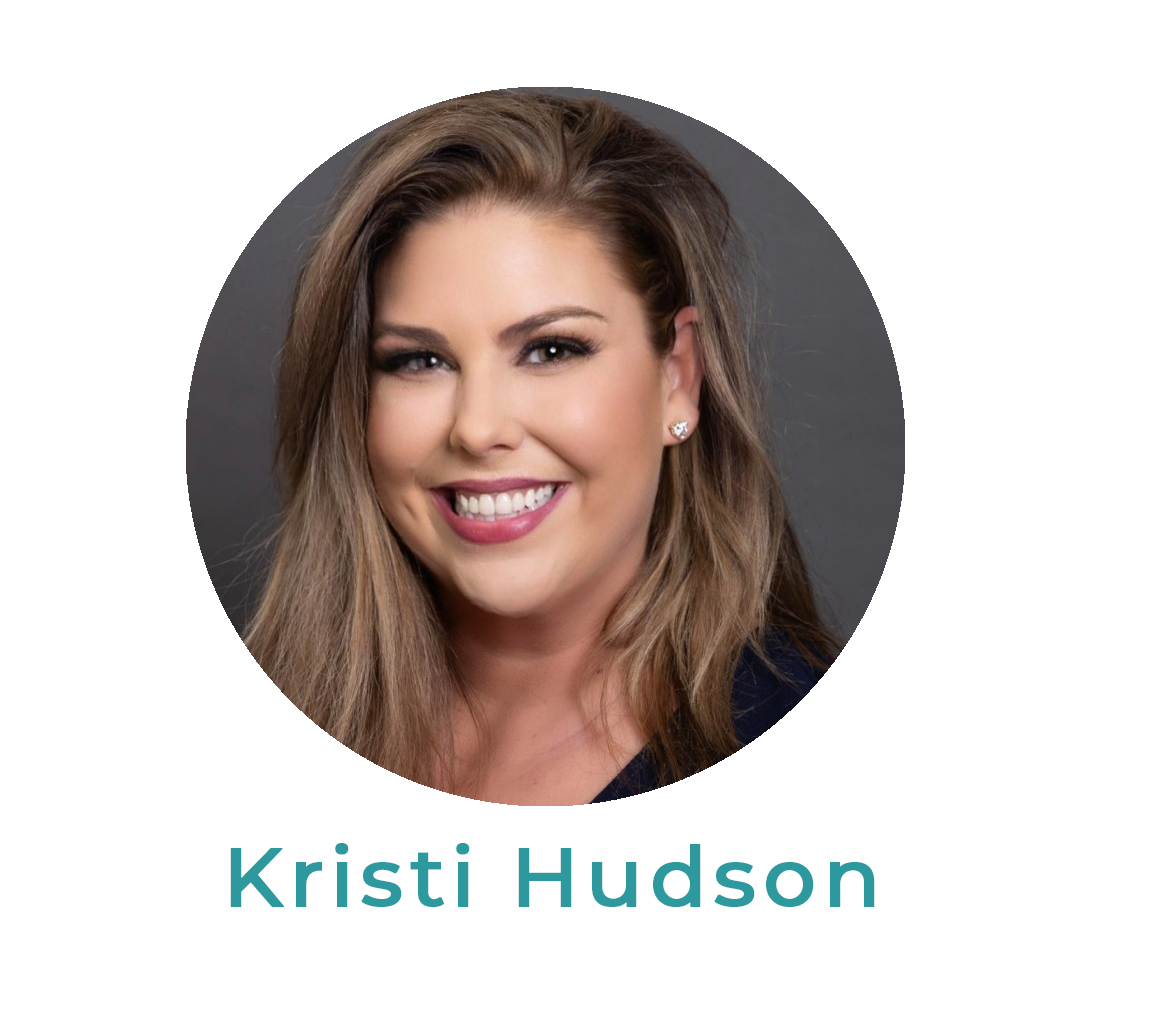 Joint Speaker Presentation
Ethical Practices and Communicating Effectively: the Subject of SEX
Topics around sex start from birth through old age and are sometimes difficult and uncomfortable to discuss; this lends itself to accidental error and moral and ethical boundaries being inadvertently crossed. Our desire is to take the stigma out of the challenge in talking about sex. This session is designed to open your mind, help you communicate better, and underscores how important it is for your members to understand and address topics under the huge umbrella of "sex" in their practice.
Speaker Bios
Dr. Cindy Howard, DC DABCI DACBN FIAMA is a Board-Certified Chiropractic Internist and Nutritionist in private practice in Chicago, Illinois and holds a license in the state of Florida. She speaks Nationally, presenting on topics including Pre and Post-Concussion Nutrition, Neuro-adrenal dysfunction and Infection in sport, Male and Female pelvic disorders, Pediatrics, Immunology, GI disorders, Endocrinology, Nutritional Blood analysis interpretation and Genetics.
She is also the owner of DC consulting and Advance Education assisting private practices. She loves to help doctors to improve their communication with patients, increase compliance and build a better functional medicine or nutritional practice.
For the last 8 years she has served as the Illinois delegate for the American Chiropractic society and as the alternate for 6 years prior to that. Serving the ACA she has served on the membership, professional development, guidelines, bylaws and grievance committees. She was the recipient of the Flynn/Lynch award in 2015 for outstanding service. She is also a founding member of the ACA Women's health council.
She is a past president of the ACA Council on Diagnosis and Internal Disorders and currently serves as the Vice President of the College of Pharmacology and Toxicology. She also serves on the medical advisory board for the Functional Medicine University, serves as a board member for Before the Hit and is an associate editor of The Original Internist.
Locally Dr. Howard serves as a board member for the Frankfort Falcons Youth football organization, the concussion oversight team for the local school district and is the team chiropractor for Dreamz Elite competitive cheer and the local wrestling club.
______________________________________
Kristi Hudson CPCO, is from central Mississippi, where she also began her journey into the chiropractic profession. In 2010, Kristi began working as the personal assistant to Dr. Ray Foxworth, president and founder of ChiroHealthUSA. She very quickly learned her passion for chiropractic. With her constant desire to learn more and to contribute, she developed what is now one of the largest webinar series within the profession. In 2016, Kristi took on the additional role of Administrator of the ChiroHealthUSA Foxworth Family Scholarship. The scholarship awards one chiropractic student $10,000 for tuition, $5,000 cash and their school receives a $10,000 donation. Kristi has presented for a number of chiropractic state associations, ChiroCode, ChiroHealthUSA, ChiroTouch Software, and more. She has also written a number of articles on the topics of billing, collections, staff training and compliance. Kristi continues to learn and serve the chiropractic profession and has received professional certification as a Certified Professional Compliance Officer (CPCO).
______________________________________
Dr. Jay S. Greenstein is a Maryland native. He received his undergraduate degree from the University of Maryland, his Doctor of Chiropractic degree from the National College of Chiropractic and earned his post-graduate degree in Sports Chiropractic at the Logan College of Chiropractic. In addition to maintaining his private practice as CEO of Kaizo Health and KaizoX, he is the founder and President of the Kaizo Clinical Research Institute. The entities were formerly known as Sport and Spine Rehab, Sport and Spine Athletics, and the Sport and Spine Clinical Research Foundation prior to a rebrand in 2018. Dr. Greenstein is also the founder and CEO of Kaizenovate® Advisors, a leading-edge firm to help doctors and a wide variety of companies to improve their organizational performance. Dr. Jay coaches businesses on Six Sigma, leadership, and the Chiropractic
Entrepreneur Framework® (CEF). He is also the founder and CEO of Kaizenovate Tech, a mobile app development platform dedicated to improving clinical outcomes and financial performance in healthcare practices.
Dr. Greenstein served as a recommended provider for the National Football League Players Association for the Washington Redskins, and since 1997, has been the Official Team Chiropractor for the Washington Redskins Cheerleaders. He is also the official chiropractor for the 2018 Arena Bowl Champion Washington Valor. Dr. Greenstein served as the Chiropractic Representative for the National Athletic Training Association, Inter-Association Task Force for Cervical Spine Injured Athletes, and the Maryland State Tae Kwon Do Association Medical Chairperson and team physician. Dr. Greenstein was selected to be the Chef de Mission for the International Sports Chiropractic Association to run the Chiropractic Sports Center at the World Olympians Association Reunion Center at the 2008 Beijing Olympics. He served as a committee member for the Federation of International Chiropractic Sportive (FICS) research and finance committees from 2011-2014.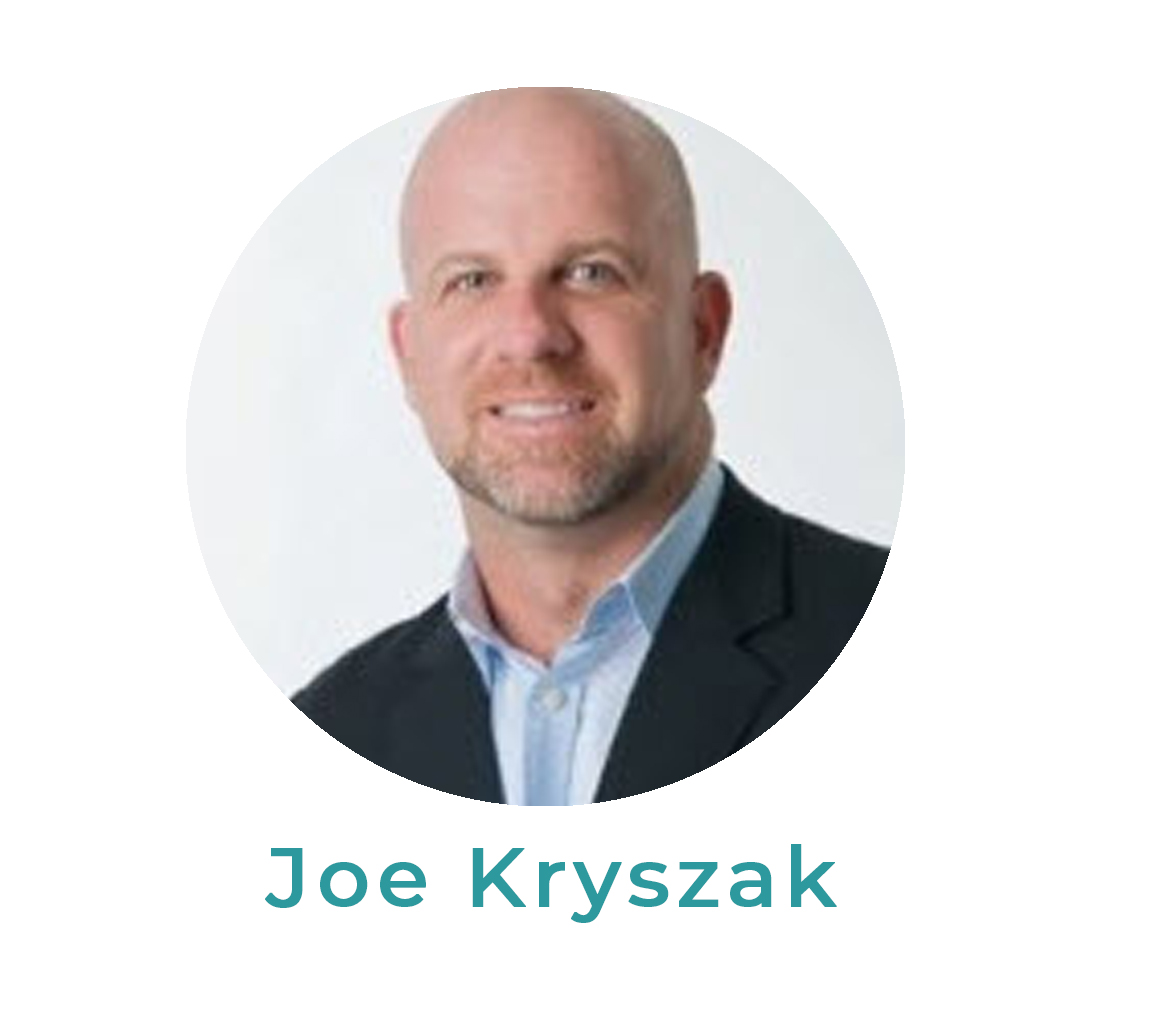 Speaker Presentation
CBD 101 – How Does CBD Fit into a DC's Treatment Plan?
DCs are viewed as much more than spinal adjusters and are now being seen as the leaders in alternative medicine. There are no products more aligned with the mission of DCs than CBD. With this said, there is still a lot of confusion surrounding the CBD market. This 45 min presentation uses the latest research from Harvard Medical School, Mayo Clinic, Cleveland Clinic, National Institute of Health, and other reputable organizations to provide DCs with current, reliable information regarding the fast-growing marketplace for compounds like CBD and how it can change DC patients' lives. In addition, this avg. DC office doing over $5K a year with Stirling, so there is a great opportunity to add revenue and profits by carrying CBD. This presentation will allow DCs to speak knowledgeably on this topic to their patients irrespective of the DC carrying products in their office.
Speaker Bio
Joe Kryszak – MBA is the founder and CEO of Stirling Professional, sold in over 250+ DC offices nationwide. Stirling Professional sells high-quality lotions, gummies, tinctures, and oils exclusively to the Chiropractic Industry. He has given CEU-approved presentations in seven states. Joe has written six articles for Chiropractic Economics and is considered by many a thought leader in the CBD industry. With his experience managing billion-dollar businesses for five Fortune 500 companies, Joe knows the importance of creating customer-focused solutions that drive incremental revenue and profit to DCs nationwide. Joe is on the Board of Directors for ChiroHeros, a national organization committed to stopping Human trafficking and sex slavery in the United States.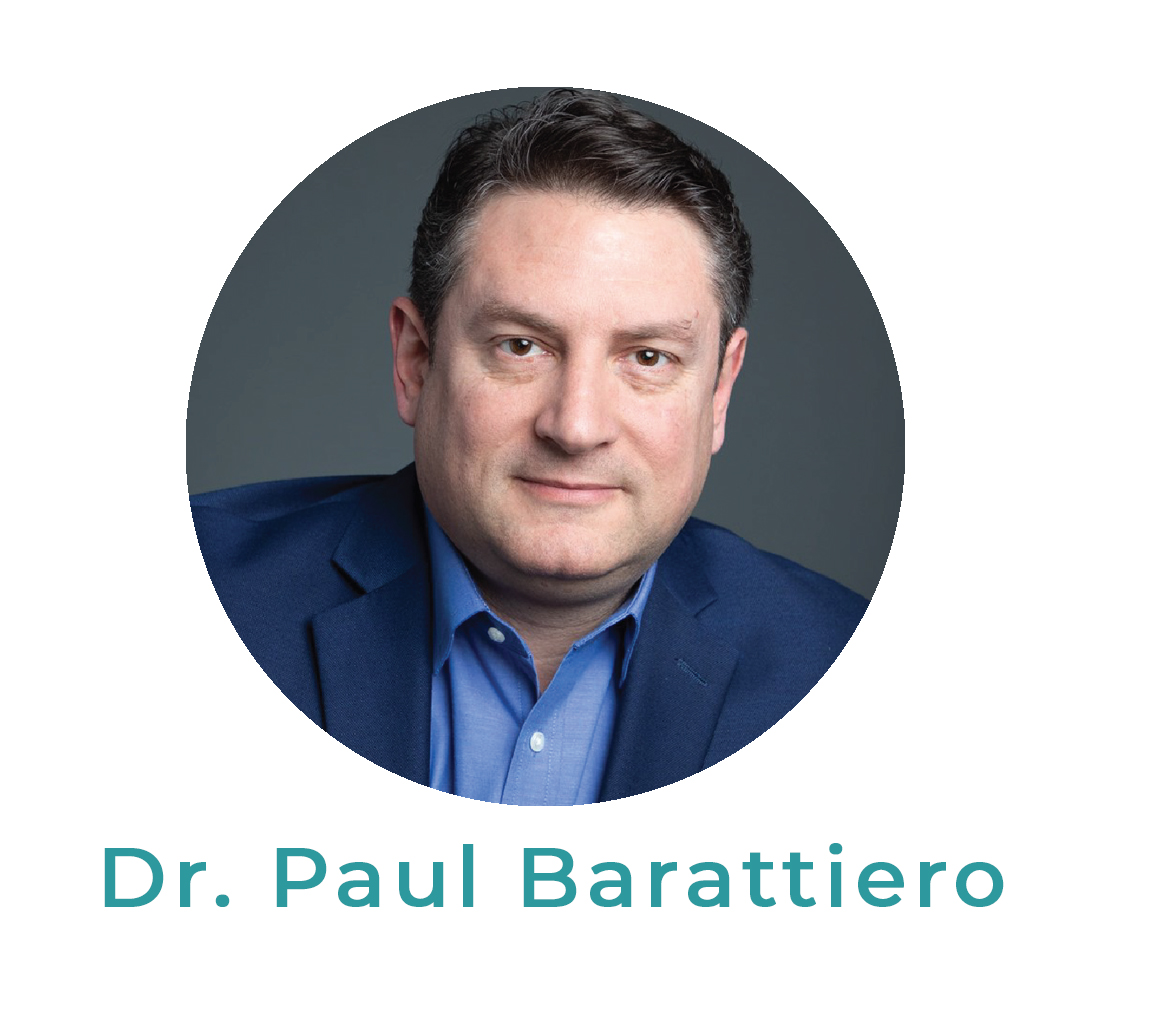 Speaker Presentation
Hydrogen Gas Compliments Chiropractic Care
Come learn how Hydrogen reduces oxidative stress, chronic inflammation, improves brain function rapidly, heals the gut, helps join issues, benefits neurologic issues, increases mitochondrial function, and reduces fatigue. Hydrogen compliments Chiropractic Care and should be a tool all Chiropractors understand. There are over 1250 studies and 3000 articles covering 217 disease models. We want to educate as many Chiropractors as possible in all state shows on hydrogen science.
Speaker Bio
Dr. Barattiero has lectured across the world over the last 22 years. 14 years ago, he set out to educate the world on the benefits of hydrogen gas. He educates on how molecular hydrogen (H2) reduces oxidative stress and chronic inflammation which is the leading cause of disease. He shares how H2 gas can benefit brain function, gut function, energy, sleep as well as many other benefits. He developed the Echo Water® System. Paul has been featured on television in USA, Germany, and Switzerland.The best resource for studying hydrogen is at www.hydrogenstudies.com. 855-737-1114 www.EchoH2O.com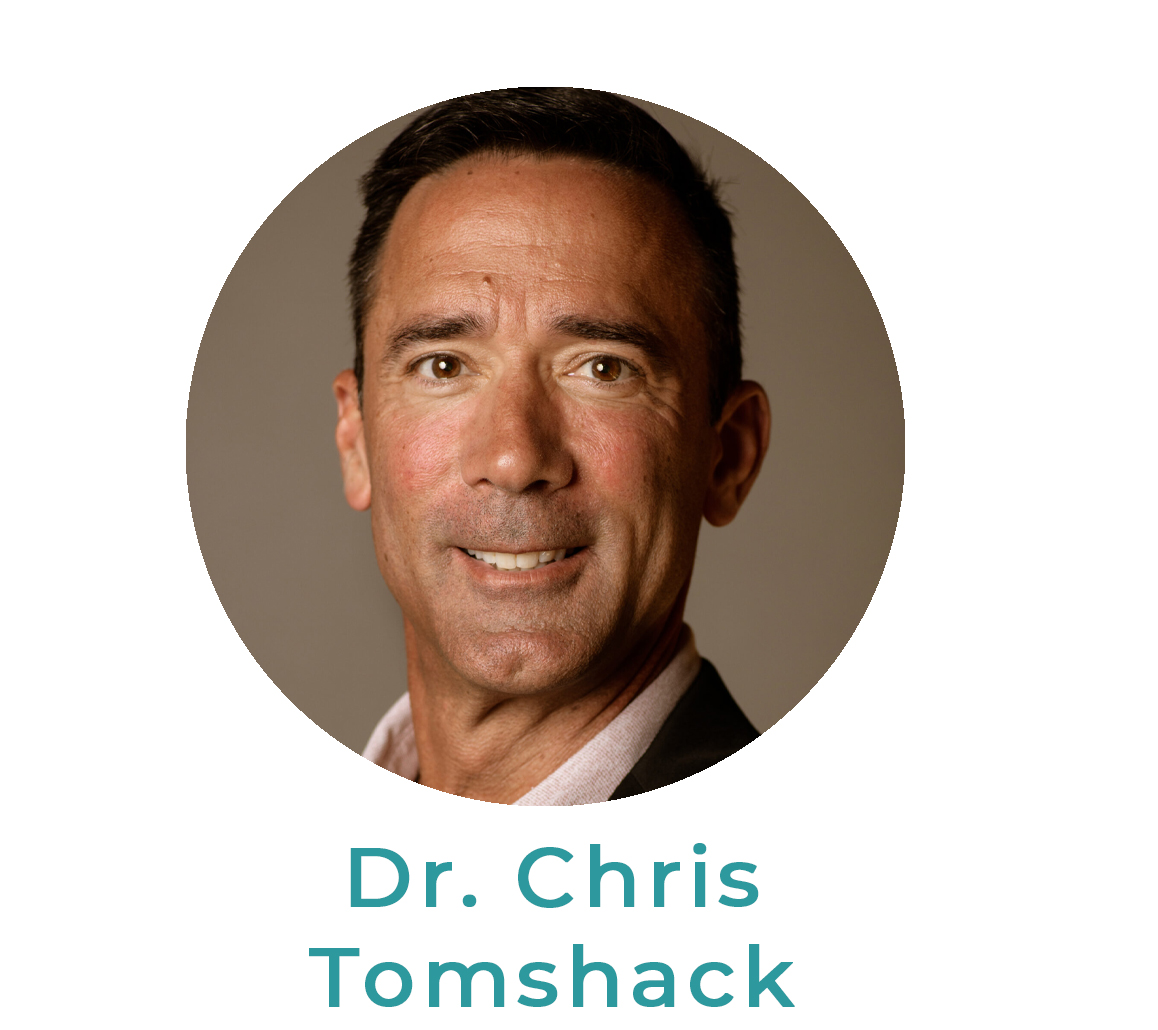 Speaker Presentation
The Importance of Sleep Health in Chiropractic Care: Pre – Recorded Presentation 
A 2019 study of almost 2,000 people found that those whose sleep varied by more than two hours each night over a seven-day period were twice as likely to experience medical issues than those whose sleep varied by an hour or less. Chiropractic treatment is effective in improving sleep quality and reducing insomnia, particularly in people with musculoskeletal pain. This talk to discuss the intersection of Chiropractic Care as it relates to Sleep Health.
Speaker Bio
Chris Tomshack, doctor of chiropractic, is the founder and CEO of HealthSource, America's Chiropractor®. After graduating from Ohio University with a Bachelor of Business Administration, a commission in the United States Air Force and a heavy dose of sciences, he studied business at the graduate level before matriculating at Palmer College of Chiropractic. Dr. Tomshack launched Healthsource in 2006 and designed HealthSource to be a premium brand containing outcome-based clinical methods and operational mastery. This relentless pursuit of excellence has driven HealthSource to be the most technologically advanced chiropractic franchise in the world, diametrically different and far more advanced than other chiropractic franchise models. These endeavors have led to Dr. Tomshack being interviewed on Fox, ABC, CBS, NBC, The Weather Channel, Entrepreneur Magazine, Forbes, Inc Magazine, The American Chiropractor, and Dynamic Chiropractor. Dr. Tomshack is honored to be able to speak the 2023 ChiroCongress Convention.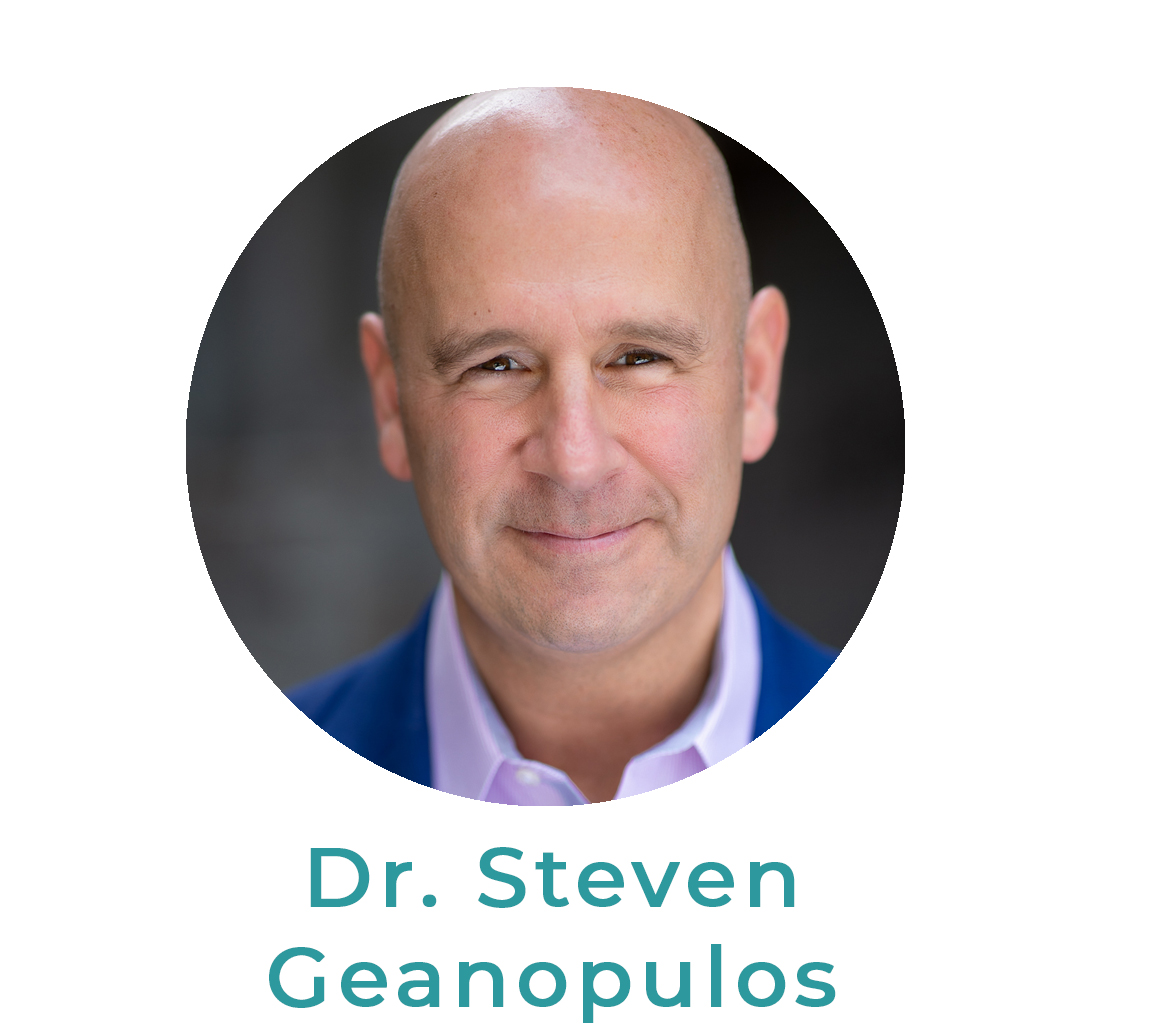 Speaker Presentation
There is an opportunity for the chiropractic profession to take a leadership role in restoration of metabolic health by identifying and removing metabolic interference that is preventing Americans from expressing health leaving them vulnerable to the preventable and reversible metabolic diseases currently responsible for 80% of the American health bill.
I will reveal a massive opportunity in health care, perfectly suited for the chiropractic profession and so desperately needed by the American public.
Speaker Bio
Dr. Steven Geanopulos, clinician, speaker, writer, and leader in the world of functional medicine, neurology, nutrition. An expert in lifelong, optimized living & metabolic health. Dr. Geanopulos is a board certified in chiropractic Neurologist. Dr. G's approach to transforming health focuses on immune function, brain function, nutrition, management of our personal environment, exercise and hormone balance. Dr. Geanopulos is the CEO of a 'needs' based nutritional supplement company focused on restoring metabolic health as measured in blood chemistry. Cyrene labs incorporates the collective experience, research capabilities and inside out approach to health used by leaders in the industry, to formulate a unique set of nutraceuticals.
In 2020, Dr. Geanopulos's response to the global pandemic of poor metabolic health was to form the company Read It LLC. The world's first and only blood chemistry reading service for the chiropractic profession.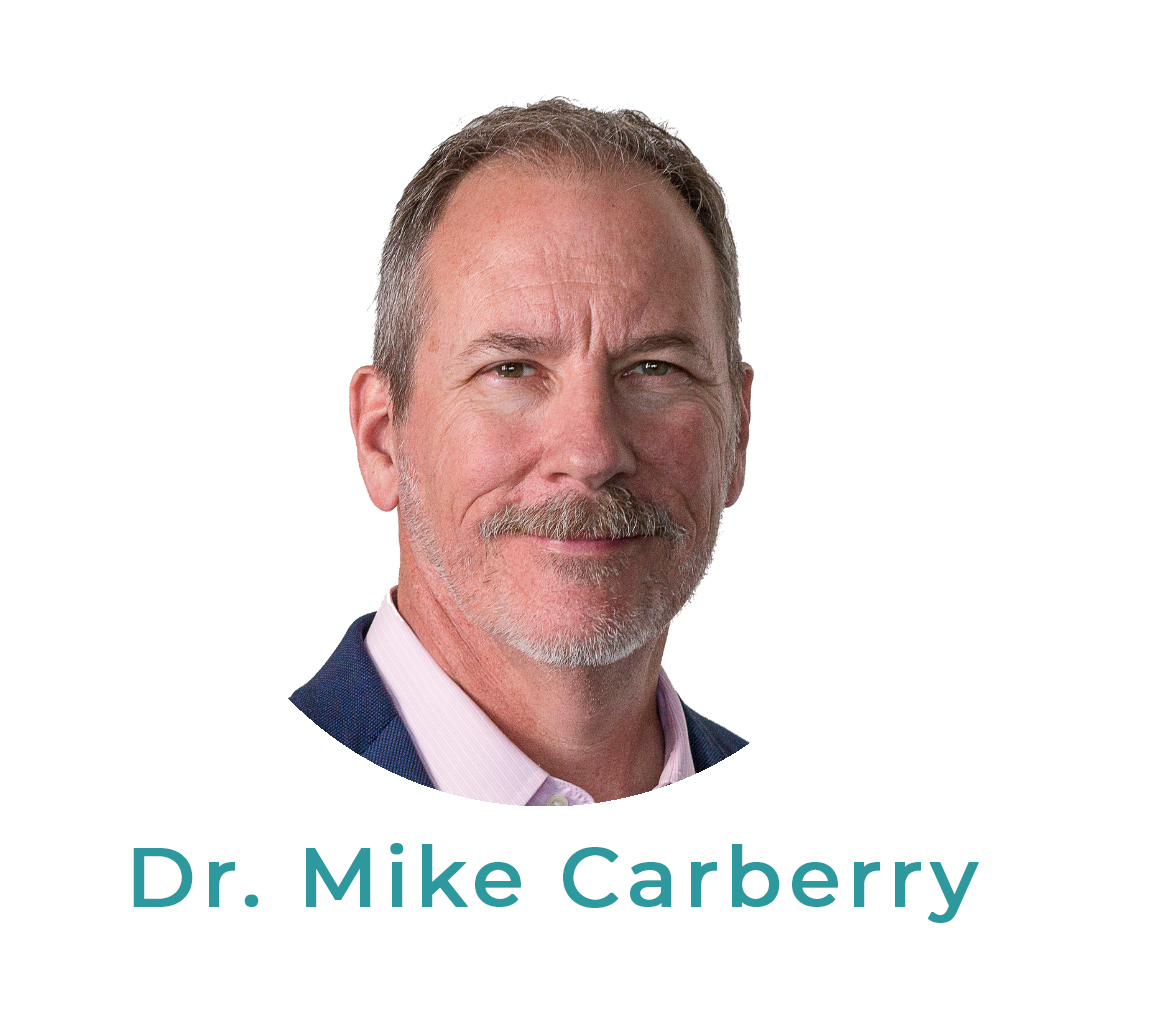 Speaker Presentation
Clinical Outcomes Improve Dramatically with an Integrated Treatment Plan
Medical Integration in Chiropractic is very popular and the number of clinics that have converted keeps rising every year. One of the main benefits of integration is improved, faster, clinical outcomes for the patients without the need for drugs or unnecessary surgery. Competing in the healthcare space is not easy, but when you are effective in taking care of patients, and you are able to attract more patients into your practice, success follows.
Speaker Bio
Mike Carberry, D.C has a B.S in Marketing from Stockton University and started his career in Advertising/Sales. After a serious neck injury, Mike returned to school to earn his doctorate in Chiropractic from Life University. Dr. Mike Carberry is a nationally renowned author and speaker on the topic of healthcare, business, ethics, chiropractic philosophy, functional rehabilitation, and medical necessity. Dr. Carberry has spoken and Key Noted at multiple venues across the country including Approved Continuing Education for Ohio, Florida, Texas, California, Arizona, New Jersey, Michigan, Colorado and Tennessee. Dr. Mike Carberry along with his wife Coleen, a physical therapist, founded Advanced Medical integration. AMI aligns professionals from the Chiropractic, Physical Therapy, Acupuncture and Medical profession to work together in an integrated healthcare setting. The model forwards a team approach to patient care which results in remarkable patient outcomes. Dr. Mike Carberry is the Founder and President of AMI.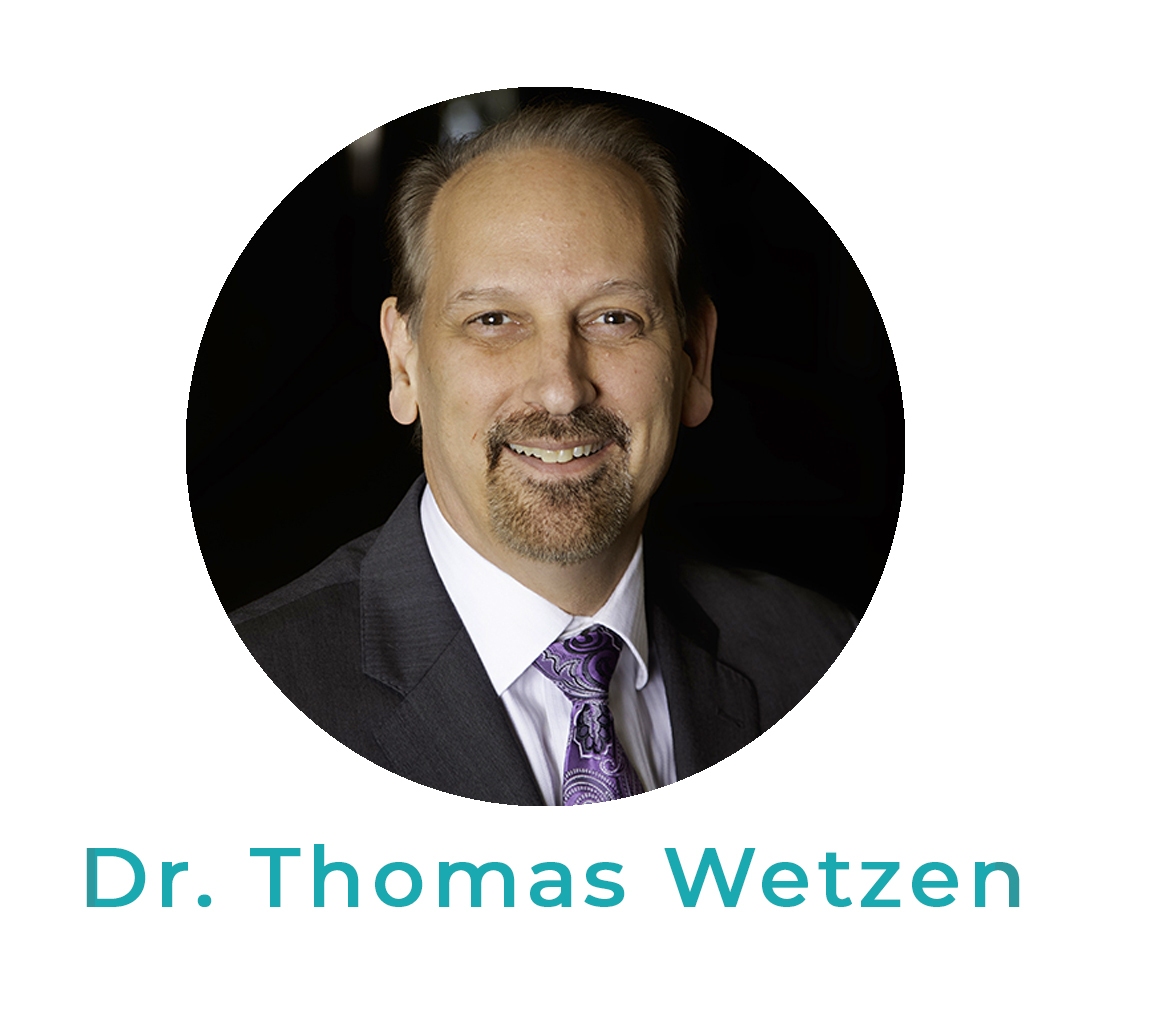 Speaker Presentation
Member's Welcome Breakfast & DC RoundTable
Hosted by Dr. Thomas Wetzen, President, ChiroCongress Board of Directors
Speaker Bio
Dr. Thomas Wetzen, has been helping people live pain free as a licensed Chiropractor since 1989. He graduated with a Doctor of Chiropractic degree from the prestigious, Life University, Marietta, GA, formerly known as, Life Chiropractic College. Dr. Wetzen is a leader in the Chiropractic profession, he is the immediate past President of The Unified Virginia Chiropractic Association and Vice-President for the East Coast Associations Independent Physicians Network. Prior to his presidency, he served as the Vice-President of The Unified VCA. He was also the the Northern Virginia District Representative for the Virginia Society of Chiropractic from 1998 – 2006 and Vice President of the VA Society from 2206-2009. He is currently the District 3 Representative for the Congress of Chiropractic State Association. Dr. Wetzen has helped numerous people with chiropractic care at his practice, Wetzen Chiropractic Clinic located in Columbia, SC until 1997, and at his current practice, Family and Sports Chiropractic, located in Falls Church, VA. He is a Certified Chiropractic Sports Physician and has provided care for the Russian Olympic swim team prior to the 1996 Atlanta Olympics, as well as numerous high schools, colleges and professional athletes. He is also recognized for his exemplary service, he provided care for rescue personnel at the Pentagon following the 9/11 attack. He received Chiropractor of the Year Award in 2008 and 2015, Service and Commitment Award in 2002, and Chiropractic Service Award in 2001.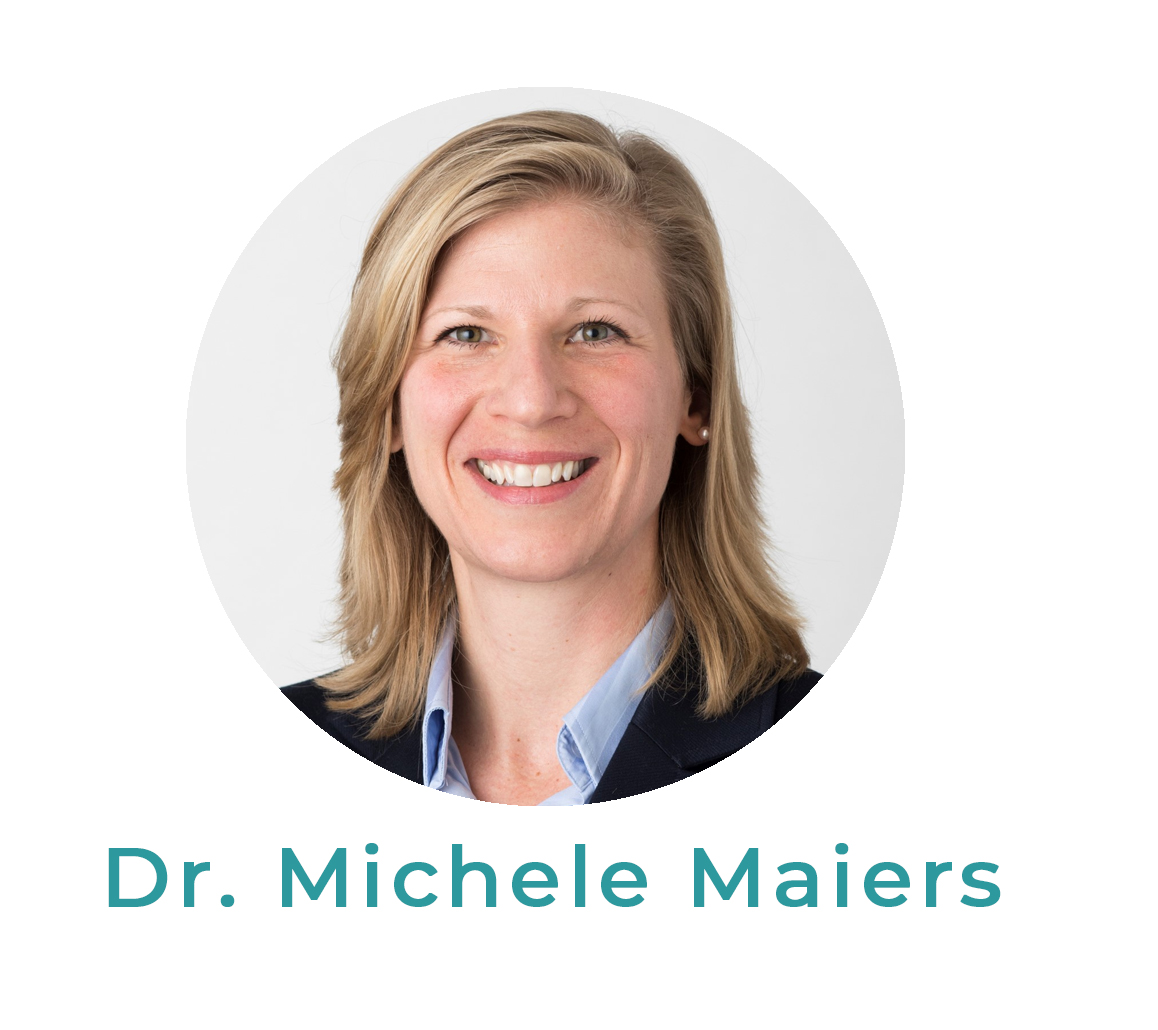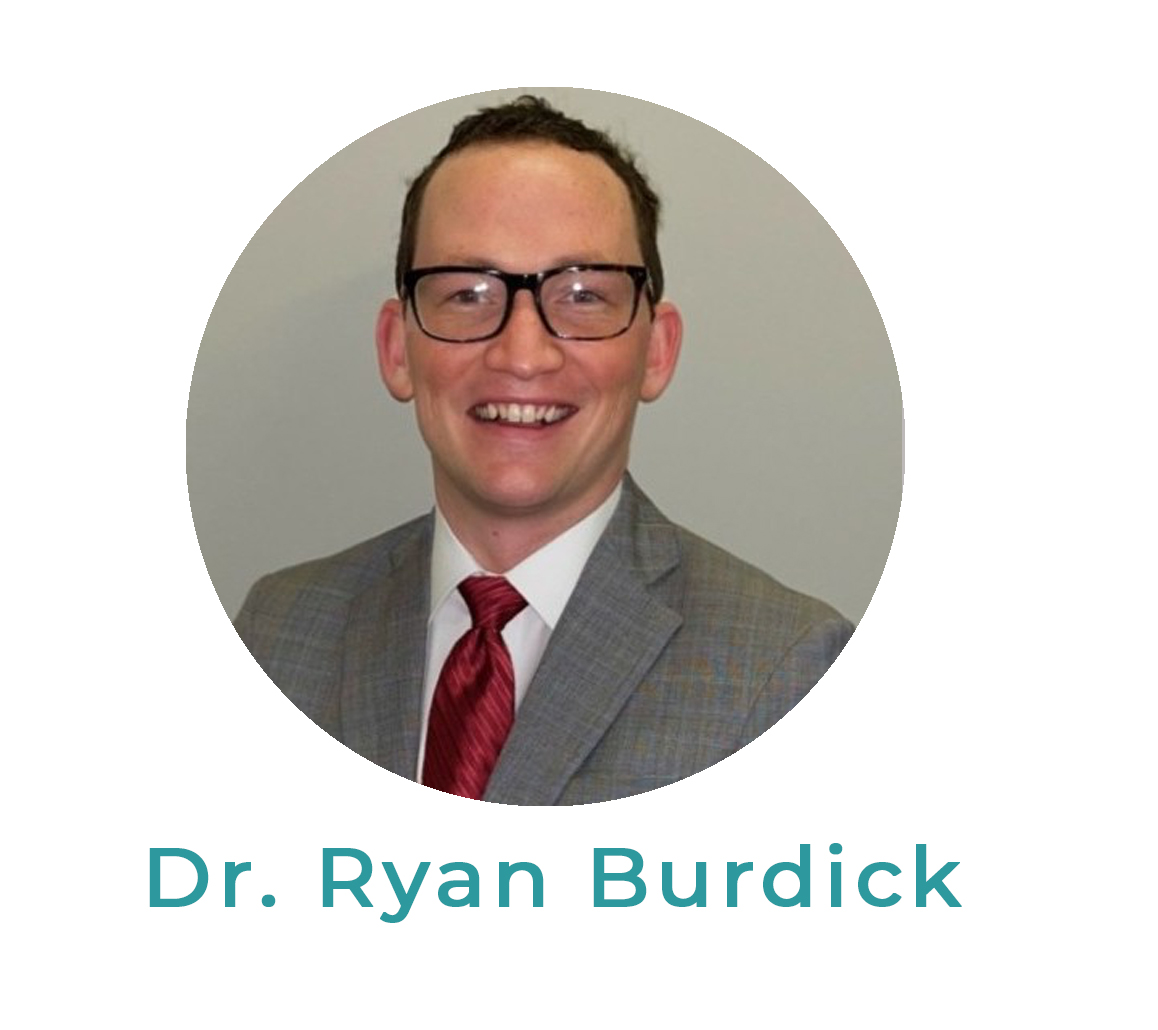 Joint Speaker Presentation
Payback: How the opioid settlement fund can increase patient access to chiropractic
For decades, opioids were prescribed to treat pain disorders commonly seen in chiropractic practice. Now, the companies that profited from the crisis are required to pay over $54B for associated harms. This presentation will outline recommendations for cities and states to use this funding to increase access to chiropractic care and other non-pharmacological treatments as alternatives to opioids. Attendees will learn strategies and gain tools to help secure local settlement funding for this purpose.
Speaker Bios
Dr. Ryan Burdick, DC, has worked within the Office of Health Care Financing at the Maryland Department of Health. Previously, Ryan completed a postdoctoral fellowship at Yale University, School of Medicine, focused on the application of data to drive policy for the treatment of musculoskeletal pain disorders. Ryan has worked on health policy in legislative offices at the city, state, and federal level.Dr. Michele Maiers, DC, MPH, PhD is Professor and Executive Director of Research and Innovation at Northwestern Health Sciences University. In this role, Michele conducts and leverages high quality research to inform healthcare policy and innovation initiatives on local, regional and national levels. Michele also serves as Co-Director of the RAND Center for Collaborative Research in Complementary and Integrative Health, where she facilitates research activity both within and across partnering institutions.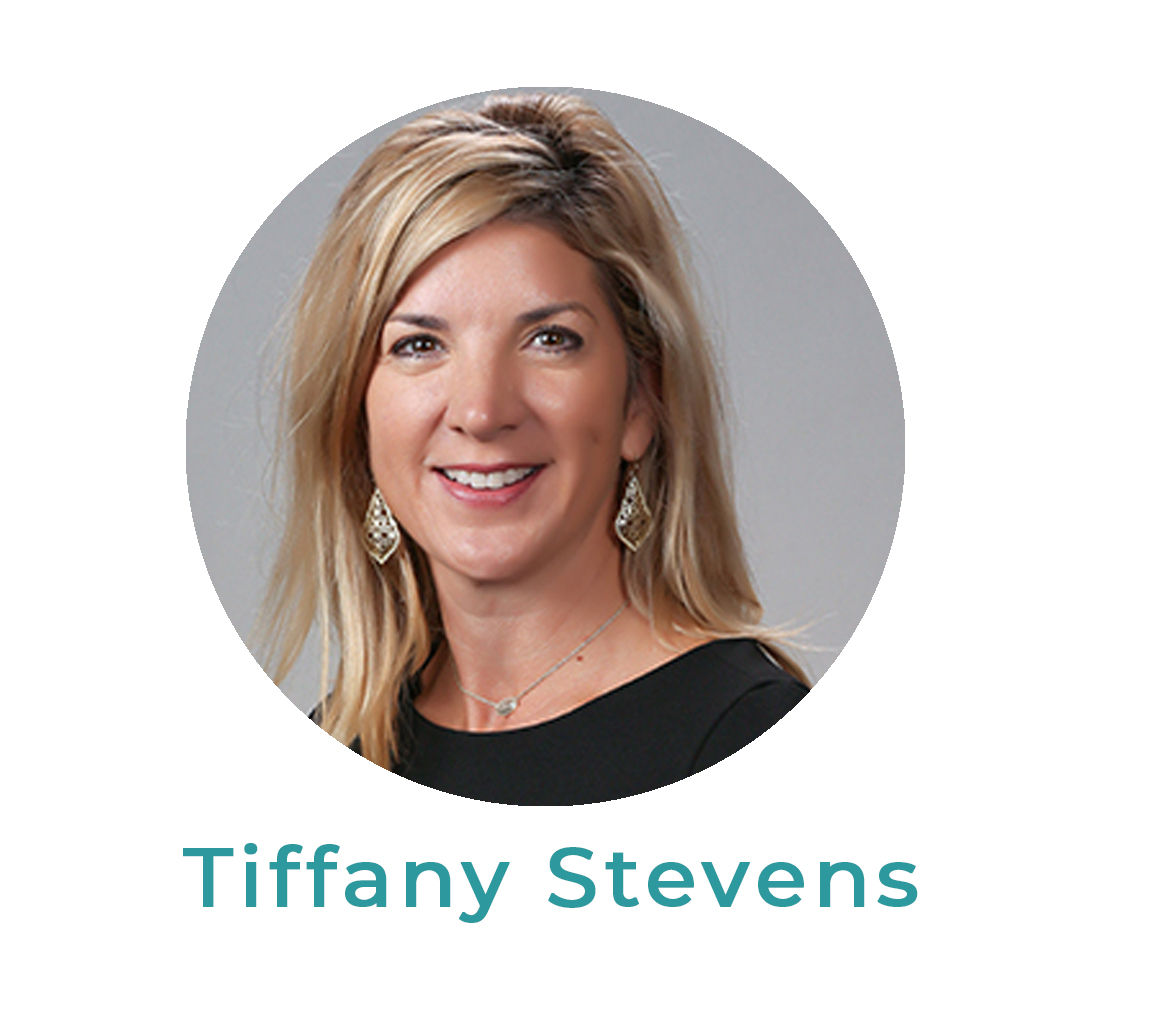 Speaker Presentation
ED RoundTable 
Tiffany will be hosting the ED Rountable, joined by Dr. Rachel Wendt (Secretary), Marc Abla (D2 Director), Dr. Travis Oller (D4 Director), and Jeff Curwen (D5 Director)
Speaker Bio
Tiffany Stevens, ChiroCongress Executeive Director at Large, Tennessee Chiropractic Association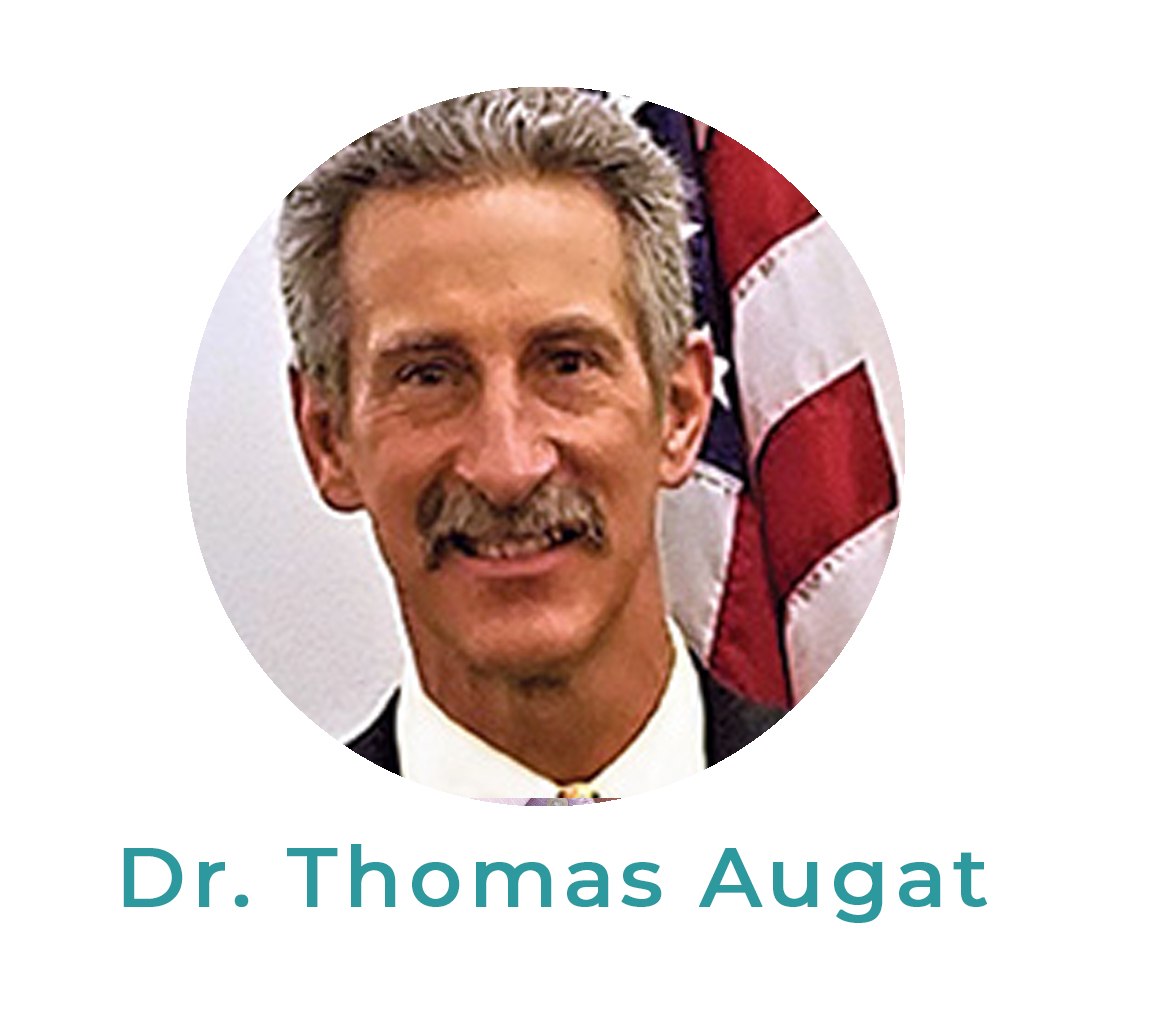 Speaker Presentation
District 1 Meeting
Dr. Thomas will be hosting the District 1 meeting, joined by Dr. Nick Karapasas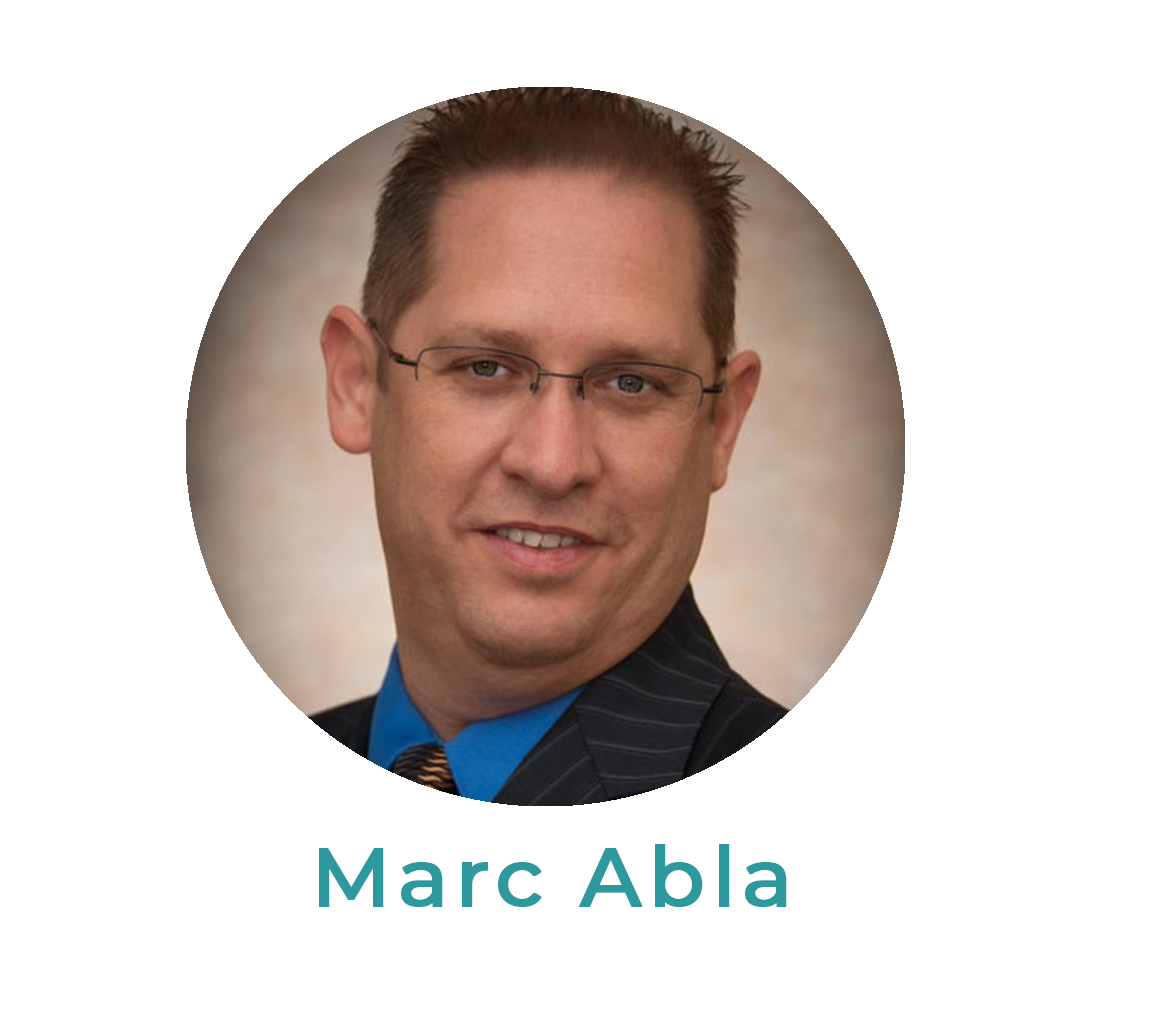 Speaker Presentation
District 2 Meeting
Marc will be hosting the District 2 meeting, joined by Dr. Christopher Dolecki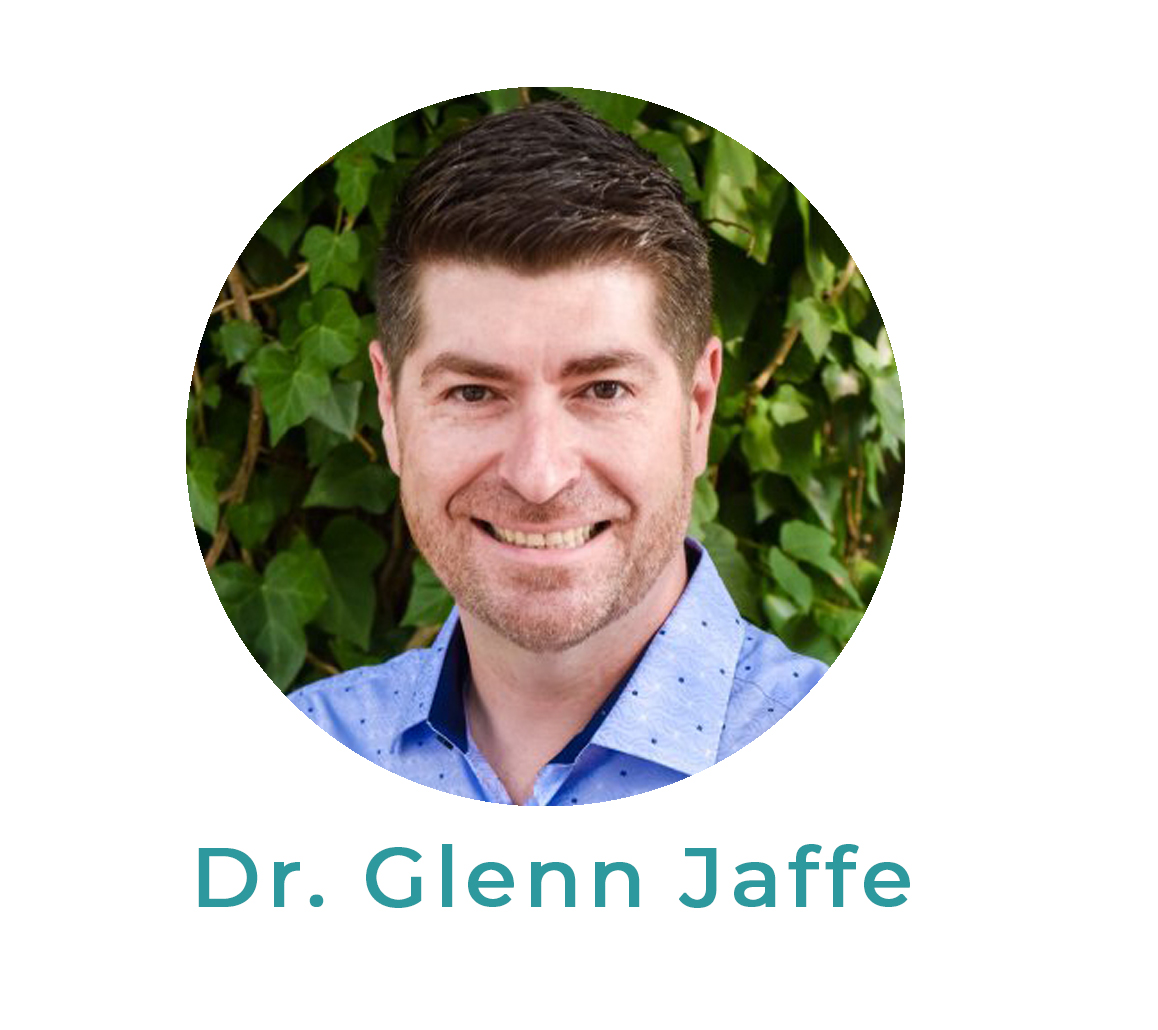 Speaker Presentation
District 3 Meeting
Dr. Jaffee will be hosting the District 3 meeting, joined by Dr. Winston Carhee
Speaker Bio
Dr. Glenn Jaffe, District 3 Director has been in practice since 2003, opening Jaffe Chiropractic in 2006.
He is originally from southern New Jersey but first moved when school took him to the Midwest. Dr. Jaffe practiced in Florida before settling in Charlotte. He enjoys our growing, vibrant community, the great weather and the wonderful people in our city.
He has published over 210 articles in peer-reviewed journals and has an active clinical and basic science research program.  Dr. Jaffe treats patients with a variety of medical and surgical vitreoretinal and uveitis diseases.  His clinical research interests include the use of optical coherence tomography in clinical retinal treatment trials, novel medical and surgical therapies of uveitis and other posterior segment disorders.  He has been a pioneer in the development of sustained drug delivery systems to treat ocular disease.  He has participated in numerous clinical trials of new therapies for uveitis and vitreoretinal diseases.  He directs a basic research program to investigate the mechanisms responsible for macular degeneration.
Dr. Jaffe serves on the Editorial Board of the journals Retina, Current Opinions in Ophthalmology, and Ocular Surgery News and reviews manuscripts for a variety of clinical and investigative ophthalmology journals.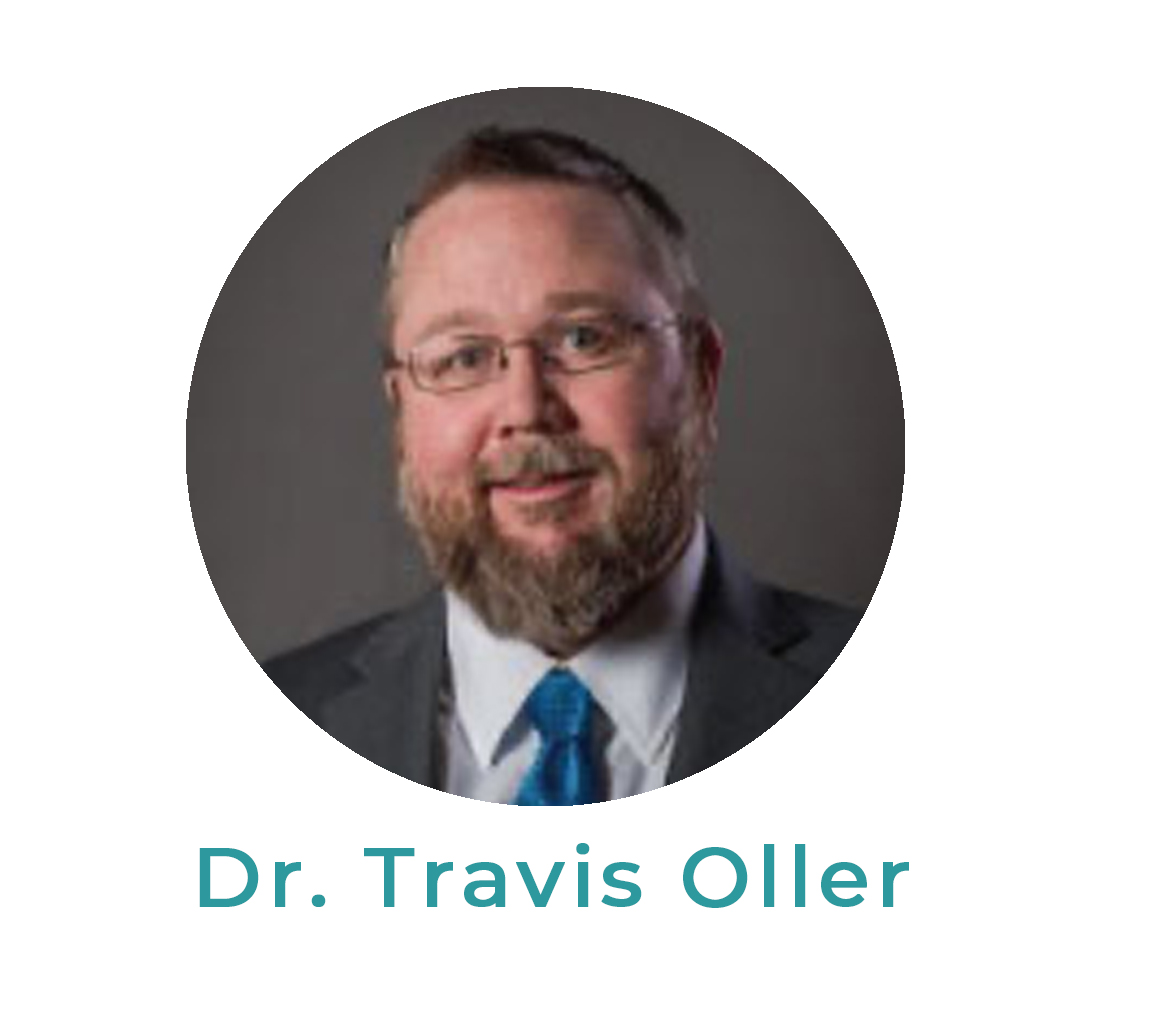 Speaker Presentation
District 4 Meeting
Dr. Travis will be hosting the District 4 meeting, joined by Dr. Carson Muth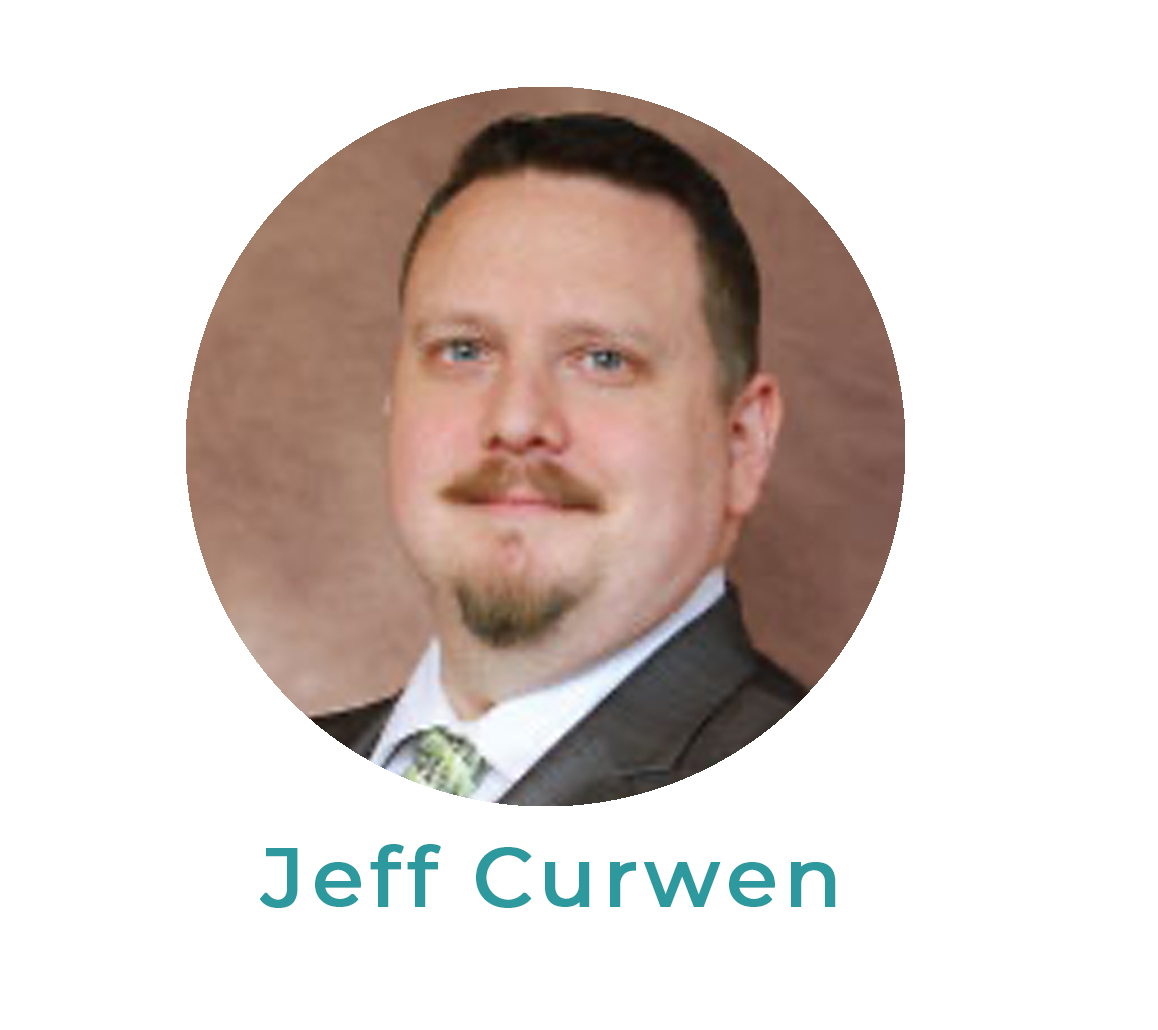 Speaker Presentation
District 5 Meeting
Jeff will be hosting the District 5 meeting, joined by Dr. Ron Wilcox